"LeGrandmamma": Fans Roast Carmelo Anthony for Comparing Lakers to Italian Grandmother
Published 09/19/2021, 11:15 AM EDT

Follow Us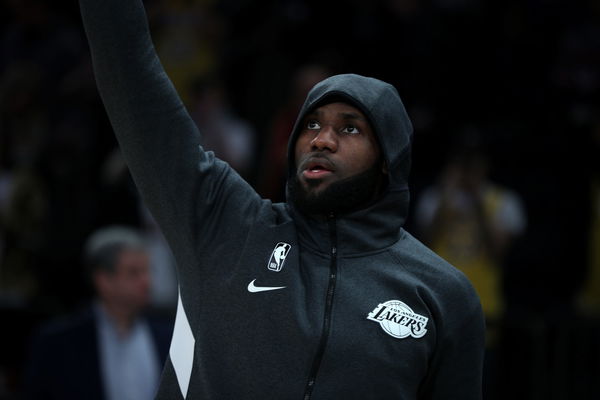 The conversation around the Los Angeles Lakers forming a team filled with older players just doesn't seem to die down. And because of this factor, viewers and analysts are even excluding them from being title contenders this season, even before they got a chance to step on the court. While some are continuing to bash them, there are some who are jumping to their defense. In fact, Carmelo Anthony went too far to make his point using LeBron James that instead of fans taking him seriously, they ended up making a mockery out of it.
The Los Angeles Lakers added plenty of firepower this offseason. Enough to worry everyone in the West, but for some reason, a lot of them aren't taking this new star-studded roster seriously. What could be the reason to criticize a team that has LeBron James, Russell Westbrook, Anthony Davis, Dwight Howard, Carmelo Anthony, Kent Bazemore, and many more?
Well, it seems like age is the biggest reason. A lot of their newly acquired talent consists of players above 32 years of age. So, the perception is that they may look good on paper but aren't on the hardwood. However, when Melo was asked about all this talk, he had a response that had fans rolling on the floor on Twitter.
ADVERTISEMENT
Article continues below this ad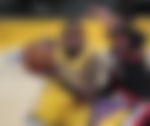 WATCH THIS STORY: Anthony Davis, Scottie Pippen, & Other Teammates of LeBron James and Michael Jordan Pick Sides in GOAT Debate
Carmelo Anthony's wild comparison to LeBron James
In an interview with Ebony, he opened up about his thoughts on all the criticism they are facing. He confessed that this is something they had seen coming. He showed some anger by asking why is it that old age means that they aren't any better? In fact, as per Melo, they are only getting wiser and better with age, not the other way around.
But instead of stopping there, Melo went a little bit ahead. He further explained, "It's like .. you go to an Italian restaurant, you got the grandmother in there who's 900 years old cooking the food. The food comes out amazing, though."
He said, "You're not gonna say she's too old to be cooking. You're gonna taste and enjoy that food. It's the same situation with us. We're the cooks in the kitchen. When you taste the food, you're gonna love the food. That's how I look at it." Fans definitely did not handle this comparison well and went off on a spree to mock Melo.
Tired: Who is the Batman of this team
Wired: Who is the Italian Grandma of this team

— Harrison Faigen (@hmfaigen) September 18, 2021
How good is LeBron's cooking?

We debate next on Undisputed

— Undisputed Segment Predictor (@UNDpredictor) September 19, 2021
ADVERTISEMENT
Article continues below this ad
The Lakers might be the oldest team in the league right now, but that's what makes them ideal for a title. They have plenty of experience, the only thing they need to work on is making all these superstars fit. As long as that happens, there is no way they can be stopped.
ADVERTISEMENT
Article continues below this ad