'Less Inclined': Warriors' Steve Kerr Reveals Team's New Strategy for the Upcoming Season
Published 09/26/2021, 2:15 AM EDT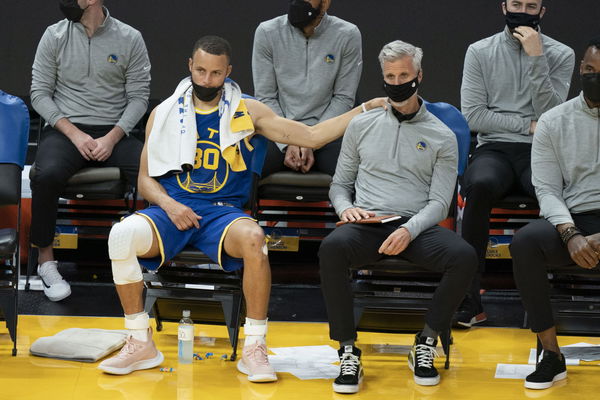 ---
---
In 2019, the Golden State Warriors marginally missed out on completing their first-ever championship three-peat. And now, in a topsy-turvy situation, their fans head into 2021-22, fearing a third consecutive regular-season failure. But it looks like coach Steve Kerr has his analysis ready to ensure that doesn't happen.
ADVERTISEMENT
Article continues below this ad
As a part of their decision-making, the GSW franchise still has to fill their one last guaranteed roster spot. And a comparison of the current team with last year's unit suggests they lack a big man. So is it that they'll go for a giant center, or does coach Kerr's assessment point in another direction?
ADVERTISEMENT
Article continues below this ad
Steve Kerr and his calculated moves
The NBA is mostly like the Chess moves and filling a roster spot is like the pawn promotion rule. So now, coach Kerr must decide whether he can count on James Wiseman and Kevon Looney as his centerpieces or not. Now, the catch is, James is still recovering from his knee surgery and will miss out on a lot of practice. 
So, the Warriors will either have to stay very optimistic about his recovery (and performance) or they'll have to look for a few more options. But the 55-YO coach does not see a point in adding more centers to the lineup.
In a recent interview, he added, "the league has changed quite a bit. I know if you look at our team historically over the last six, seven years, we've always carried a lot of centers. But think about the last part of last season. We played Draymond at five so much, we even played Juan at five. The league seems to be getting smaller and quicker every single year."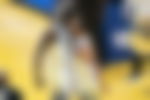 Well, Dray might not be as lethal a rebounder or defender as he was in 2016, but he certainly can come in handy at that position.
Read more – Warriors Finally Have a Timeline on When Klay Thompson Will Make His Return
What gives the coach so much confidence in his Warriors?
For one, apart from Wiseman and Kevon, they have Draymond and Joan Toscano to count on. Therefore, they have four trustworthy options already. Plus, they've also sent out an invitation to former #37 draft pick Jordan Bell to join their camp. He could display his talent in just one game last season and if he can impress the staff during the trials, coach Kerr could reconsider giving him more minutes.
ADVERTISEMENT
Article continues below this ad
As the champion coach added, "we're less inclined to carry a bunch of centers like we used to. But really, if we had somebody in there who was playing well at that position and thought they could help us win, then we would keep that guy. It's really still a matter of using training camp to figure out what makes the most sense for us."
Watch This Story
This confidence in carrying a smaller team can also be a result of their 14-5 run without Wiseman last season. In fact, they ended their 2020-21 regular season with an 8-1 record. Plus, they managed this with a small lineup and Curry as the obvious offensive cornerstone. So when Klay Thompson joins, they can keep rotating centers more freely and the four options would do well.
ADVERTISEMENT
Article continues below this ad
If you do not agree with the strategy, feel free to drop your opinion in the comments below.
Watch this story – Stephen Curry and Other NBA Stars Who Have Featured in Ellen DeGeneres' Show