'Like He Was a Junior Version': Julius Erving Reveals How He Was Once Better Than Michael Jordan
Published 03/10/2021, 4:00 PM EST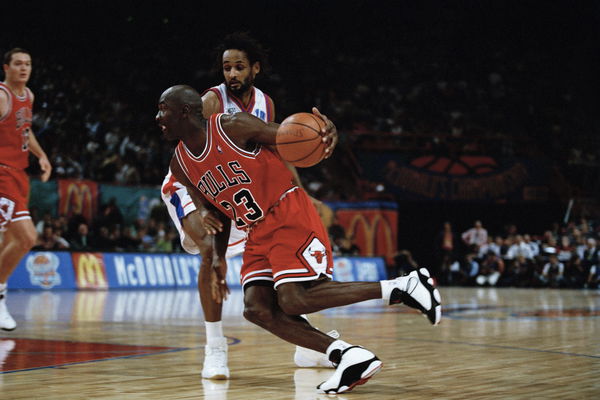 ---
---
The popular belief in the NBA community is that it was Michael Jordan, Kobe Bryant, or LeBron James who contributed most to the game of basketball. Although there is a lot of truth to that, there is one person missing from that list. Yes, that's right! It's Dr. J, or the legendary Julius Erving.
ADVERTISEMENT
Article continues below this ad
In fact, at one point, even Irving was of the opinion that he was better than Jordan. However, as their careers progressed, he realized what the reality was.
Michael Jordan showed who's the GOAT
ADVERTISEMENT
Article continues below this ad
The world would call anybody who thought that they were better than Michael Jordan, crazy. Although when it comes from Julius Erving, it feels a little believable. Irving brought a different level of creativity into the NBA with his crazy moves. This set an example for the upcoming generations.
In a recent interview with Erving, he was asked if he ever thought he was better than MJ. Erving answered in all honesty. "In the beginning… It was interesting because when he came out of college, he, I, and Dominique Wilkins went to an event in Atlanta, Georgia.
"And it was a golf event, and we ended up getting in the gym and playing some basketball. So, I saw what he had, but I also knew what I had but I also knew what I had," Dr. J said with confidence. "It was like he was a junior version. But as you know, time will tell and the story will be told…"
He further explained what makes him believe Jordan was better. "That's a six-time champion and MVP. he certainly surpassed my accomplishments. Almost doubled in championships because I had three and three-runner ups."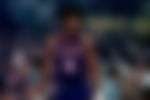 Fair to measure success with championships only?
It is true that in terms of accolades, Jordan achieved far more than Erving. However, this is a never-ending debate in the NBA- if titles are all that measures a player's success.
ADVERTISEMENT
Article continues below this ad
This question erupts even when there is a GOAT debate about Michael Jordan and LeBron James. Well, that's not how it should be. Although calling Jordan the greatest player to bless the court is an understatement, the only argument shouldn't be about his championships.
Erving's aerial prowess, his baselines reverse scoop, and all his decorated moves are iconic. Not to say that he was better than Jordan, but had an impact of his own on the league. What do you think?
ADVERTISEMENT
Article continues below this ad
Read also- Michael Jordan vs Dominique Wilkins: Best Slam Dunk Contest in History