'Like Meeting Black Jesus'- Zion Williamson Recalls His First Ever Meeting With Michael Jordan
Published 04/20/2021, 10:05 AM EDT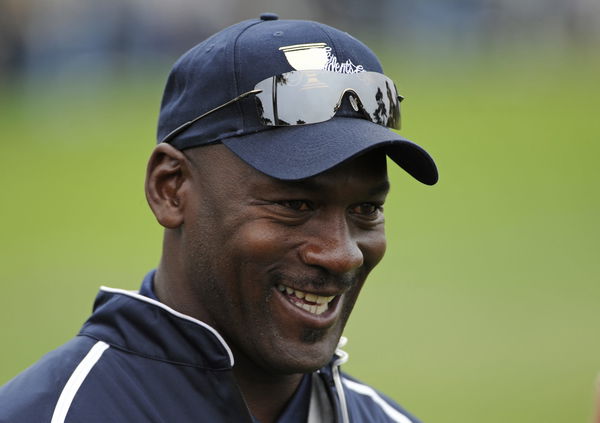 ---
---
Zion Williamson is a superstar at the age of 20. Despite this being just his second season in the NBA, Zion has become a commercial entity, like few others have at his age. His hype was considered unprecedented, heading into the league. While he struggled with injuries his first year, the reason for the hype is on display on the court every week.
ADVERTISEMENT
Article continues below this ad
Zion signed with Jordan Brand before he got to play even a minute of NBA Basketball. Even then, he was forced to choose from a whole host of suitors, including Adidas and Nike. He stayed in the Nike family by signing on with Jordan Brand, which means Michael Jordan has taken a personal interest in him. This is how Zion recalls his first meeting with the legend.
ADVERTISEMENT
Article continues below this ad
"The first time I met him was the all-star weekend, my rookie year. It was at his Jordan Brand party and it's like you said, you can't describe that. You can't describe the feeling you get. It's one of those 'that's him'. And he don't even play no more. That's the guy. It was like meeting Black Jesus."
Zion Williamson: Can he imbibe the Jordan mentality?
Zion Williamson is not Michael Jordan. This isn't with regards to what either man achieved in the sport, but mainly because Zion plays very differently. Despite being about the same height, Jordan was a guard and Williamson is a forward. He even fills in at center sometimes, but that is because of his incredible athleticism.
ADVERTISEMENT
Article continues below this ad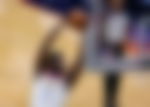 However, Jordan and Zion do not need to have similar play styles for the young Pelicans' star to learn from MJ. After all, even LeBron James plays differently than MJ, but he credits the man who went undefeated in the Finals for inspiring him. From how Zion spoke about MJ, he seems pretty awe-struck in general.
ADVERTISEMENT
Article continues below this ad
If Williamson develops a 'take no prisoners' mentality like the one Jordan had, the sky is the limit. However, basketball has evolved. Just having that mentality cannot facilitate winning anymore. Hopefully, he gets more complementary pieces around him over the years so he can legitimately contend for titles.