List of Insanely Expensive Belongings That James Harden Owned Over the Years
Published 01/14/2021, 5:00 AM EST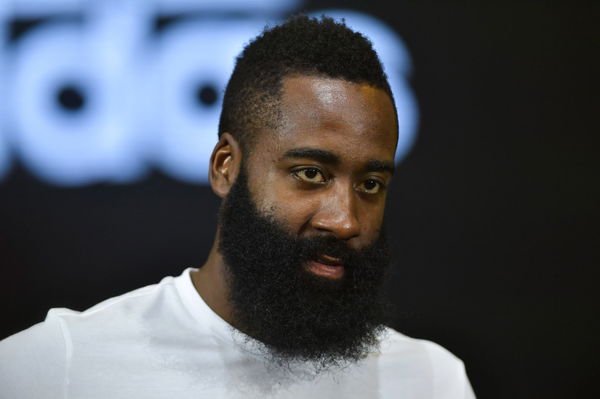 ---
---
James Harden finally finished his much-discussed trade to the Brooklyn Nets. As he faces criticism because of his actions ahead of the move, one must remember that he has been one of the most consistent frontrunners in the MVP race for years. As a result, he signed some of the craziest deals to make a strong case around his growing brand value.
ADVERTISEMENT
Article continues below this ad
Be it his $200 million shoe deal with Adidas or his $228 million super-max extension with the Rockets, Harden has earned fat bucks in the past decade. This year, he turned down a record-setting deal with the Rockets and raised many eyebrows. However, his fans insisted that he maintained the right to ponder upon his business decisions.
But still, the question remains, what did he do with all that money he earned over the decade? 
ADVERTISEMENT
Article continues below this ad
The Beard and his craze for luxury watches
The very first luxury wristwatch that James purchased for himself was a Gold Rolex Presidential Day-Date. The Gold-plated watch cost him $20000 and he wore it for a stretch of one whole year.
Noticing her kid's love for watches, James' mom gifted him an Audemars Piguet on Christmas. That cost her a whopping $40000.
He also owns some iced-out watches and Cartier bracelets. These belts around the wrists cost him $20000 each. 
The home to James Harden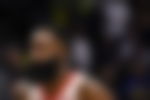 In the summer of 2015, the three-time top league scorer purchased a $2 million 7100 sq ft mansion. The property lies inside Royal Oaks Country Club and he purchased it from former NBA player Cuttino Mobley. He moved to Houston in 2012 and made this purchase three years later when he became sure that the city was his ultimate home, an assumption that later got proved wrong.
The star's prolific business moves
Just like LeBron James' stake in the Soccer club Liverpool, Harden also has it on his portfolio. The Beard shares a great love for the game of Soccer.
He purchased a stake in Houston's Major League Soccer team, Houston Dynamo. Not just that, he joined the ownership of Houston Dash (the women's team) as well. After making this decision his final, the star did not shy away from calling Houston his home for a lifetime. He expended his Houston-based fan base with these moves.
James Harden and his huge collection of super expensive sports cars 
For starters, James owns a Range Rover Sport worth $70000. It is his go-to vehicle that he uses casually to go around the city and enjoy a laidback ride to ease off. The next on this coveted list is a cream-colored Mercedes Benz S-class sedan worth another $110K. 
Back in 2015, the same year he bought a house, he also got himself a mat yellow Chevrolet Camaro SS. But James is not a regular car lover who would just make a lavish purchase and let it sit in his garage. He would go a step ahead and get those cars modified according to his taste. He does this with almost all his cars.
The only car he did not deliberately get modified was Roles Royce Two-tone Wraith. He did not feel the need to get this beauty touched-up because it was already customized by some richster who later decided not to complete the purchase. It was in Harden's fate and he got it for a crazy $320000.
Lastly, here comes another classic, the Bentley SUV Bentayga. This luxury cost him another $160000.
Giving it back to society
James Harden is as much about spending like a spendthrift as he is about helping the needy. He made a $1 Million donation in 2017 for search operation & renovation when Hurricane Harvey hit Texas and Louisiana. Adding to that, he gave out $240K for people to rebuild outdoor basketball courts. 
ADVERTISEMENT
Article continues below this ad
He said in an interview back then, "Everyday I wake up I want to make things legendary… My ultimate goal is to choose Houston and make it better." The mayor of the city appreciated Harden's contribution in the hard times. 
Another notable charity was the $100000 towards scholarships for children. This helped him receive praise from the Texas Southern University President for his consistent community services.
The Beard might've left the city of Houston for Brooklyn, but the fans there will forever remember his contributions both on and off the court.
ADVERTISEMENT
Article continues below this ad
Read also – What All Did Richie Rich LeBron James Purchase to Spend His $450 Million?