'Literally Leaking Blood': Fans Recall Isaiah Stewart Incident After Russell Westbrook Has Bloodied Mouth vs Knicks
Published 11/23/2021, 10:14 PM EST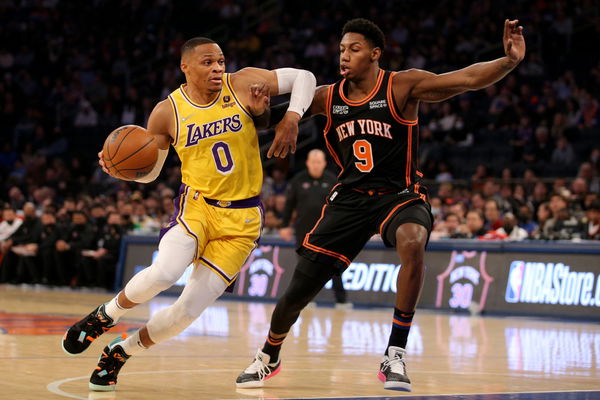 ---
---
The Los Angeles Lakers continue to fight their way against the New York Knicks. However, like in their game against the Detroit Pistons, there was blood once again. But this time it was Russell Westbrook who was the one who saw got hit. While the LeBron James incident was reviewed, the referees did not review this play and Russ was not happy about that.
ADVERTISEMENT
Article continues below this ad
The Knicks have started the season off well. Julius Randle continues his rise as a forward averaging 20 points, 10 rebounds and 5 assists per game. On the other hand, the Lakers seem be an attraction for problems this season. Missing players due to injuries or other reason have hurt them big time this season. Notably, even the absence of LeBron James tonight has hit them.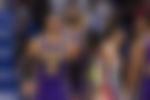 But, with the incident that saw Westbrook bleed, the fans did not take it well as they compared it to the Isaiah Stewart and LeBron situation.
ADVERTISEMENT
Article continues below this ad
WATCH THIS STORY: NBA Players Kevin Durant, Joel Embiid & Others Share Their Opinion About the New Wilson Basketball
Russell Westbrook in blood after hit on face
While the Lakers were trying to make something happen in the second quarter, Russ drove into the lane. However, he got a strike to his face by a Knicks player in the process. While the foul was called, Russ realized he was bleeding as immediately went up to the referee to show the impact. However, the referees did not budge and continued with the normal foul call.
Imagine if westbrook reacted the same way stewart reacted.

— where will this all lead to? (@bufftyf) November 24, 2021
see how westbrook didn't run around the court and go threw his own teammates like a crackhead when grimes drew blood

— Israel (@iohandles) November 24, 2021
Westbrook gets hit in the mouth, gushes blood, refs won't even review it. Lol

— The Media's Most Wanted (@TmmWanted) November 24, 2021
Westbrook should charge Grimes like Isaiah did Lebron on Sunday.
He tasted blood 😂😂

— BOOMBAP CLAFFY RUBADUB SMADDY (@Waynesprat) November 24, 2021
That was on purpose Westbrook finna turn into Isaiah Steward😂😂

— John✨ (@JohnCapalot_) November 24, 2021
Russ can't get no FTs or foul calls man… dude is literally leaking blood and they not reviewing it for a flagrant one call smh

— Russell Westbrook Stan (@WhyNotBr0die2) November 24, 2021
not enough blood for westbrook huh not even worth to be review

— FiziE (@muhafizie) November 24, 2021
Interesting how Westbrook keep his composure after an opponent inadvertently drew blood. 🤔

— Katie Mox (@KatieMox) November 24, 2021
ADVERTISEMENT
Article continues below this ad
The refs are so dumb they don't see the blood in Westbrook's mouth and won't give him free throws

— Ethan Shirazi (@Ethanshirazi24) November 24, 2021
The Knicks started the game off hot and held the Lakers to just 20 points in the first quarter. However, the Lakers made a comeback in the following two quarters and got it to a two point difference by the end of three quarters. va Fournier came out big for the Knicks as he was on fire from range. Julius Randle also did his part with yet another double double to his name.
ADVERTISEMENT
Article continues below this ad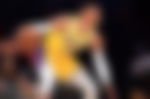 While the Lakers struggled in the first quarter, it all changed right after, Notable, Russell Westbrook went off in the third quarter scoring 18 points to bring the Lakers back. Anthony Davis and Melo struggled to score as the Lakers now battle to get back in the fourth quarter. Who do you think will win? Let us know in the comments below.
Enjoyed reading this article? Download our exclusive app to get 24x7 coverage, latest memes and social media banter. Click here to download.