'Literally See Fear'- 76ers Star Explains Why Joel Embiid Should Be MVP and Defensive Player of the Year
Published 03/24/2021, 1:36 PM EDT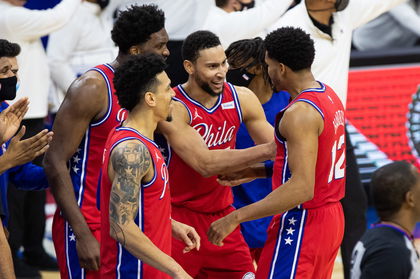 ---
---
Joel Embiid is proving why he is one of the most dangerous big men in the NBA this season. After being committed from All-NBA honors altogether last season, Embiid has come back with a vengeance to solidify himself as the MVP this season and lead Philly to the Championship.
ADVERTISEMENT
Article continues below this ad
According to teammate Tobias Harris, Embiid has already done enough to be MVP, regardless of his injury. This is based on Embiid being the dominating force he has been so far, along with his defensive output, which should get him consideration for DPOY.
ADVERTISEMENT
Article continues below this ad
"100%. What he's done on a nightly basis. Like when I say you can literally see fear in other teams, I mean it. I think when you look at when someone is doing what he's doing on that dominant a level and being a five-man, that's even more impressive to me. Seeing a five-man go out there and do that and dictate a game, dominate a game from where he plays. It's impressive.
"Ben and Joel should be 1A and 1B in Defensive Player of the Year. I say that because I see Joel out there defending and I see guards going downhill and look to kick the ball out because they know he's there. Joel for sure is playing at MVP level this year."
Joel Embiid: Can he win MVP after injury layoff?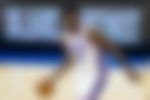 If one was to ask people at the end of February who deserved to be MVP, people would say Joel Embiid was easily the first choice. While LeBron James is amazing and has the narrative argument, pure numbers went to Embiid. However, then the big man went down and LeBron seemed to retake the lead in the MVP race.
ADVERTISEMENT
Article continues below this ad
But since then, LeBron himself has been hurt, allowing the likes of Damian Lillard and Luka Doncic to get back into the conversation. Meanwhile, it looks like Nikola Jokic has taken a lead as well. But all these players still have to beat the injured LeBron and Embiid duo.
ADVERTISEMENT
Article continues below this ad
The 76ers are winning right now, despite Embiid's injury. If they can keep this up and have Embiid come back and dominate to secure the top seed in the East, his campaign may be secure. But he is going against LeBron at the end of the day. It will be a close race and one everyone is awaiting the results of.