Long-Time Laker Fan Snoop Dogg Mercilessly Roasts the LA Clippers
Published 01/12/2021, 12:32 PM EST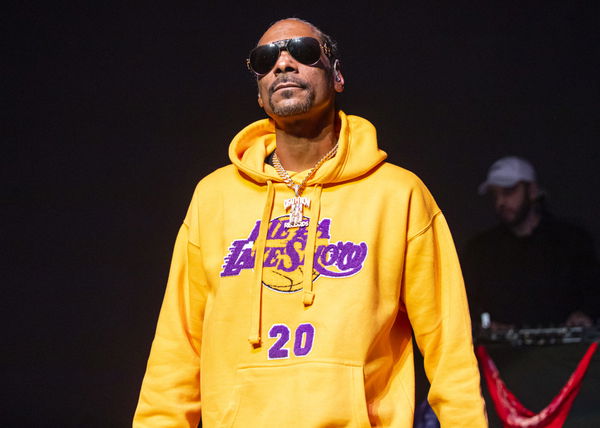 ---
---
The NBA is filled with extraordinary athletes who achieve wonders on the basketball court. The association has garnered several celebrity fans over the years, and Snoop Dogg is one of the biggest followers of the Los Angeles Lakers. Moreover, Snoop also likes to diss the LA Clippers time-to-time! 
ADVERTISEMENT
Article continues below this ad
Snoop Dogg is a die-hard fan of the Lakers!
It can be said that Snoop Dogg bleeds purple and gold. He's been a fan of the Lakers for so many years, and one can't help but listen with attention whenever the legendary rapper opens up an anecdote about the Lakers or the late Kobe Bryant.
ADVERTISEMENT
Article continues below this ad
As for the LA Clippers, they are unfortunately the direct rivals of the Lakers. While the latter is the joint most decorated team in the NBA, the former is yet to play in a conference final series, let alone a championship. 
Snoop was massively hyped by the Lakers' triumph in 2020, but things didn't go as planned. Everyone expected an all LA-affair in the Western Conference Finals, but the Denver Nuggets had other plans. 
Snoop takes a massive dig at the LA Clippers
Snoop Dogg recently caught up with Stephen A. Smith, who posed him a question. Was Snoop Dogg all nervous when the Clippers signed Kawhi Leonard and Paul George in 2019? Was he fearing they'll put an end to the team's championship worries? 
"Laker to a Clipper? Man, I can't be faded," Snoop Dogg responded. "Come on, man, we're talking about the Clippers. The team that has zero banners that are the opening night champions for 14 years straight have no banners, no nothing," he added.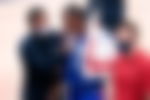 Furthermore, Snoop also commented on Clips' players, but he meant no disrespect. However, the 49-year-old has no spark of love to offer to his team's fierce rivals. 
"Kawhi is a great player, Paul George is a great player, they got great coaches and the homies on their team, they do a great job, but they're not the Lakers," Snoop mentioned. 
"It's just something about the purple and gold man is like, they need to get a whole new stadium and get a whole new stigma because they're never gonna win playing in our living room."
ADVERTISEMENT
Article continues below this ad
From this, fans might get a perspective of what Snoop Dogg thinks about the Clippers. Even though they're a great team, the rap artist has zero worries about the franchise. Can the Clips exceed their expectations in 2021?
ADVERTISEMENT
Article continues below this ad