Looking Back at the Five Greatest NBA Draft Number One Picks of All Time Featuring LeBron James
Published 07/27/2021, 11:18 AM EDT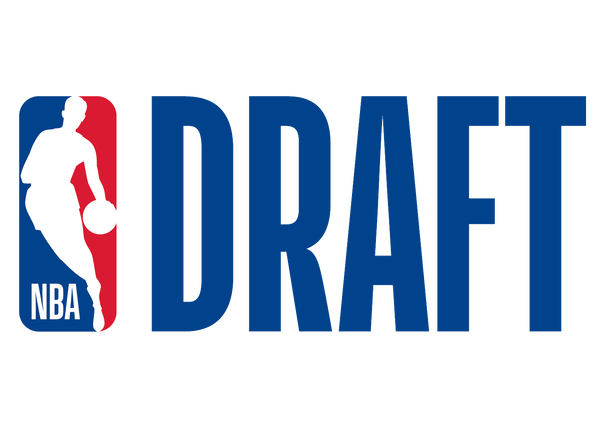 ---
---
With the 2021 NBA draft now just 2 days away, the next crop of athletes get ready for a career launch onto the biggest stage there is. This year's draft class has shown tremendous potential, with March Madness becoming the crowning moment for freshman talent coming in.
ADVERTISEMENT
Article continues below this ad
While the remnants of the Pistons hold the Number 1 pick, how likely is it that they have an ace up their sleeves? Will a freshman like Cade Cunningham prove to be the golden ticket, as Detroit look to emulate the Cleveland model of success drafting LeBron James? Heading into this draft, here's a look at the 5 greatest Number 1 overall picks in NBA history.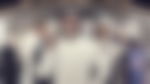 ADVERTISEMENT
Article continues below this ad
The following players were never ones to shy away from the biggest stage. Across stellar careers, their commitment and passion never wavered in a quest to ascend GOAT mountain.
When franchises struck gold at the NBA Draft
Whether it be Kareem back in 1969, Magic Johnson in 1979, or LeBron James in 2003, there is no debate over a greater set of 5 than the ones below! And true to the hype surrounding them, the names on this list of champions resonates greatness.
LeBron James – 2003 NBA Draft
A member of Basketball's Mt. Rushmore, 4-time NBA Champion, 4-time Finals-MVP, 4-time MVP, with 13-All NBA selections, Rookie of the Year and 2-time Olympics Gold medalist. Talk about a loaded resume! And in what probably is the longest prime in the history of the NBA, he is still going. James put the Cavs on his back since day 1, as he dominated the stat sheet averaging over 27pts/7reb/7ast in his 1st 3 seasons.
In what probably is the crowning moment of his career, he delivered on his promise to bring a title to the city of Cleveland. Additionally, LeBron's feat of winning 4 championships and FMVPs with 3 different franchises arguably makes him the greatest No. 1 pick in league history.
Kareem Abdul Jabbar – 1969 NBA Draft
All-time leading scorer, 6-time NBA Champion 2-time Finals-MVP, 6-time MVP, Rookie of the Year with 10-All NBA selections. No greatest career argument is valid, if Jabbar isn't a part of it! KAP was an unstoppable force in the 70s as he led Milwaukee to their 1st title in 1971.
Kareem's most dominant seasons came between 1970 to 1975, as he averaged over 30 points and 15 rebounds a game! Kareem also had the unbeatable skyhook, which made him an offensive nightmare for the opposition. His post play in combination with Magic, saw L.A. win 5 championships in the Showtime era.
Magic Johnson – Class of 1979
5-time NBA champion, 3-time Finals-MVP, 3-time MVP with 9 All-NBA selections. Widely revered as the Greatest Laker of all time, Ervin Johnson, aka Magic is also arguably the greatest point guard in NBA history. As the focal point of the showtime Lakers offense, his offensive prowess would propel the LakeShow to dominate basketball throughout the 80s.
In his 1st 3 seasons in L.A. Johnson went on to average over 8.6 assists a game, leading the franchise in the category. Magic's launch to fame saw him win the Finals-MVP against Philadelphia in his rookie year, as the PG replaced Kareem at center in Game 6 of the Finals, dropping 42/15 on the 76'ers in a title clincher.
Shaquille O' Neal – Class of 1992
Shaquille O' Neal i.e. Superman is the most dominant force in NBA history. Over a stellar career that spanned close to almost 2 decades, O' Neal was a 4-time NBA champion, 3-time Finals-MVP, and 1-time MVP with 14 All NBA and Rookie of the Year. In fact, ever since Shaq's days with the Orlando Magic, the signs of a legend in the making were evident.
Whether it be poster breaking backboards, finesse moves or dominant defense he started strongly, averaging over 27pts/13 rebounds a game from '92 to '95. Shaq became the face of the league, as he took over the reins in the aftermath of the Jordan era riding his prime into the early 2000s.
Tim Duncan – Draft Class of '97
5-time NBA champion, 3-time Finals-MVP, 3-time MVP with 10 All-NBA selections. Popularly known as the Big Fundamental, Tim Duncan arguably the most boring superstar ever is a bonafide Hall of Famer. Also anointed as the greatest power forward ever, Duncan was the perfect fit for the Gregg Popovich system, which saw San Antonio establish a dynasty.
ADVERTISEMENT
Article continues below this ad
Duncan's strong core of fundamentals overshadowed the lack of explosiveness and finesse. However, he still raked up close to 22 pts/12 reb a game over his initial years in the league. In a career that spanned almost 20 years, Duncan rode the highs and lows as the leader of his franchise.
Watch this story – How Michael Jordan Was The Worst Drafter Ever
ADVERTISEMENT
Article continues below this ad
With the hype around the 2021 NBA draft all set to double over the next 48 hours, will the Pistons deliver a pick to the city of Detroit, who will one day be included in this conversation?
Stay Tuned, NBA Draft next!