'Looking to Destroy Him': Rajon Rondo Opens About Rivalry With New Lakers Teammate Russell Westbrook
Published 09/29/2021, 9:07 AM EDT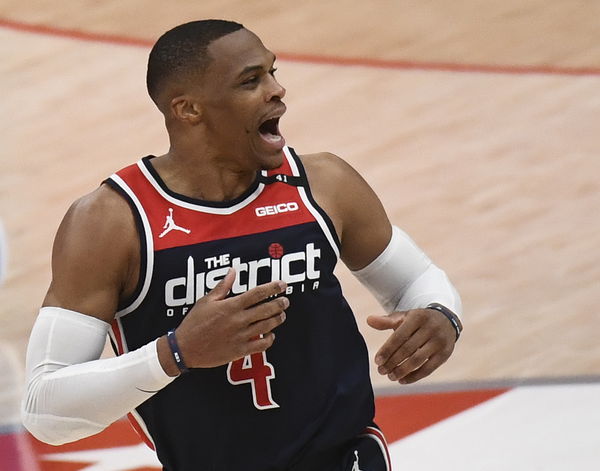 Rajon Rondo recently spoke about the rivalry between himself and Russell Westbrook. Rondo joked that the Los Angeles Lakers teammates would look to destroy each other. Rondo is a Lakers veteran while Westbrook is one of Lakers' new signings and their supposed rivalry kicked off with an altercation between Westbrook and Rondo's brother during an NBA match.
Teams have returned to their respective training camps in anticipation of the new season, with players also engaging in media day duties.
Watch This Story: Kobe Bryant's Best Lakers Teammates Featuring Shaquille O'Neal and Pau Gasol
ADVERTISEMENT
Article continues below this ad
Rondo and Westbrook's rivalry
In a tweet posted by Melissa Rohlin, who covers the NBA for 'Fox Sports', Rajon Rondo was apparently questioned about the nature of competitiveness between him and Russell Westbrook. In a not-so-friendly way response, he said, "I know he's looking to destroy me. Likewise, I'm looking to destroy him."
Rajon Rondo on the competitive nature between him and Russell Westbrook: "I know he's looking to destroy me. Likewise, I'm looking to destroy him."

— Melissa Rohlin (@melissarohlin) September 28, 2021
Rondo and Westbrook have always been fierce rivals, despite playing in different teams. The former was already at the Boston Celtics as a key player when the latter entered the NBA in 2008. Since then, both players have only increased in their player development and are considered two of the best point guards in the league.
There was a suspected rivalry between them that was rumored to have developed because of a controversial incident. The incident involved Westbrook and Rondo's brother, which resulted in the latter being ejected out of the audience during the second round of NBA playoffs. Rondo's brother had allegedly heckled Westbrook through the Houston Rockets and Los Angeles Lakers game during the 2020 NBA bubble.
Westbrook tried to confront Rondo's brother, but they stopped the duo from engaging in any physical squabble. Since then, the media has rumored that the two point guards have fallen out with each other.
ADVERTISEMENT
Article continues below this ad
Westbrook's trade to the Lakers
The Los Angeles Lakers signed Westbrook during the off-season in an ambitious trade to suit their win now policy. Because of Westbrook's addition to the roster, many in the media and the Lakers fanbase worried about a potential flare-up of the 2020 incident, causing cracks within the squad.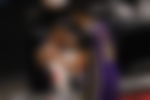 However, both Rondo and Westbrook have indicated that they have pushed the controversial incident into the background. Both players seem to be committed to the team despite vying for the same position on the basketball court. The duo adds different dimensions to their respective play styles and could push the Lakers to their goals this season.
ADVERTISEMENT
Article continues below this ad