Lakers' Anthony Davis Reveals Why He is Not keen On Donning LeBron James' #23 Jersey
Published 06/29/2021, 11:58 PM EDT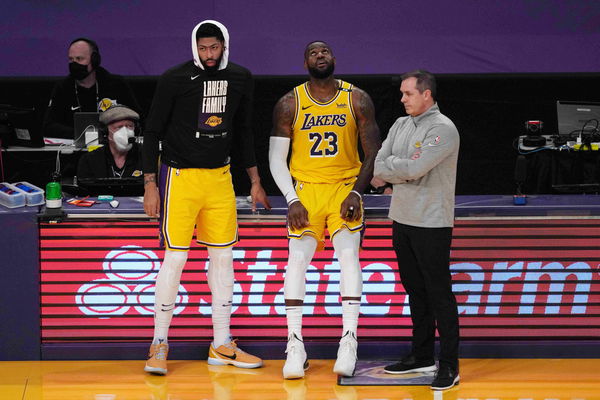 ---
---
For any athlete around the world, picking her/his jersey number is a very personal and emotional decision. But very few of them are fortunate enough to get to choose their favorite digits. The Lakers, for an instance, have eleven jerseys retired and that means eleven fewer iconic numbers to have on one's back.
ADVERTISEMENT
Article continues below this ad
A jersey number change in the middle of the career has a lot to do with the mindset. Just like Lionel Messi suddenly dying his hair grey and citing a reason that it helped him start from zero, NBA athletes benefit from it too. Which brings one to question, would Anthony Davis like a change of number given that his past favorite is now available?
Anthony Davis denied the chances of him wearing a new digit
ADVERTISEMENT
Article continues below this ad
Just a few weeks ago, LeBron James made headlines with his decision to switch back from #23 to #6. Interestingly, King James has won two titles each wearing both numbers and moving back to number six (Miami Heat jersey) can mean he wants to start over.
So this means the in-demand #23 is available for the taking. And Bron would perhaps love it too if his teammate Anthony Davis picked it after him. However, the 28-YO has denied any such aspiration and said, "Goal is to get 3 in the rafters, not going back to 23."
Notably, AD donned the #23 jersey during his time in college with Kentucky and later his growing years with the Pelicans. But he had to give that up as LeBron already had the number when the former entered the Lake Show in 2019. 
Anyway, AD's admission about keeping true to #3 makes all the sense because #23 shall always stay known as a Bron/Michael Jordan number.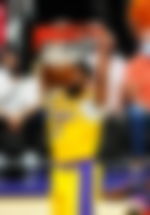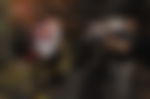 Lakers and the tale of their jersey retirements
Anthony Davis has played just two seasons for the Lakers and is set to play four more as per his contract. So six total seasons with chances of winning more titles and even a contract extension, makes his case for a #3 jersey retirement very real.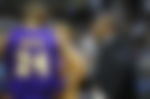 In the past, Wilt Chamberlain (5 seasons), was the Laker with the least representation years and yet having his #13 jersey retired. Apart from him, it was Elgin Baylor's #22 who won zero titles and yet achieved the tribute. Also interestingly, Kobe Bryant became the only player to have two of his jerseys hanging in glory. His #8 (9 seasons) and #24 (11 seasons) shall always shine under bright light and perhaps that can also become the case with Bron's two jerseys.
ADVERTISEMENT
Article continues below this ad
With Pau Gasol as a possible upcoming name on that banner, AD would love to the smallest digit, #3 joining the class of greats.
Do you stand with The Brow's decision here? Help us know what you think in the comments.
ADVERTISEMENT
Article continues below this ad
Watch this story – Anthony Davis, Jayson Tatum, & Others Who Took Mentorship from Kobe Bryant