Lakers Coach Frank Vogel Dismisses the Narrative about the Older Players on the Roster
Published 09/22/2021, 11:20 PM EDT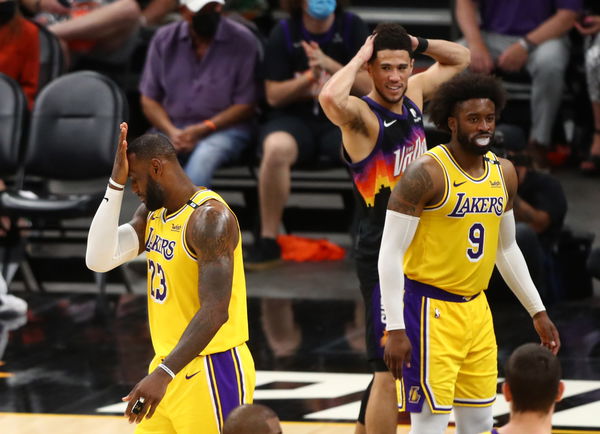 ---
---
The Lakers have their legacy on the line. Rob Pelinka's front office, after taking a disappointing loss in the last playoffs, completely overturned the Lake Show roster. They did everything possible to surround LeBron James with the win-now talents. So when the 2021-22 season begins, the margin for error for this LA team would be close to zero.
ADVERTISEMENT
Article continues below this ad
But even before the games begin, the Lakers Nation is facing enough resistance from NBA pundits who feel they're too old. It's a legit question whether this team could fare as expected against much younger and quicker squads. That's where Frank Vogel came out to rescue his unit from doubts.
ADVERTISEMENT
Article continues below this ad
Lakers coach making a case for his aged men
In a recent interview with Allie Clifton and Chris Geeter McGee, head coach Frank Vogel joked about this age-related narrative. The champion coach exclaimed, "I'm not asked, I'm 𝙏𝙊𝙇𝘿 that we're old… I'm in my mid-30s, I like that… It sounds wonderful." 
The 48-YO (who looks 15 years younger) Wildwood product, has previously coached the Pacers and the Magic. Although he did not ever really coached a team this old (joining the Pacers after Reggie Miller's retirement), the man has all the faith in himself and his men.
The New Jersey-born added, "I don't really like the narrative. I don't. These guys can play. We have great players on our team. Yes, some of them are towards the end of their career. But, they're still producing at a high level. If you're producing at a high level, it doesn't matter how old you are."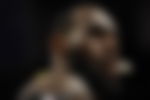 The only way this aging issue can haunt and bite the Lakers is the path that goes through injuries. Last year, the Lakers had LeBron, Anthony Davis, and Dennis Schroder injuring themselves in turns, and that cost them their rank and eventually the season.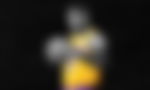 How can the men in golden & purple use this to their advantage?
The average age of the Lakers stands at 30.9, much more than the league average of 26.2 years. Carmelo Anthony (37), LeBron (36), Trevor Ariza (36), Dwight Howard (35), Wayne Ellington (33), and Russell Westbrook (32) are all those vets on the starry roster. Even the arrival of DeAndre Jordan (33) almost equated the exit of Marc Gasol (36).
ADVERTISEMENT
Article continues below this ad
Watch This Story
But if these guys can stay fit and play with unity, there's absolutely no one stopping their success. One reason why LeBron James is holding a mini-camp to bring everyone together. And just as coach Vogel also stated, "Some guys use it [criticism] as motivation. I just think we are a good team. It has a chance to be great if we come together." 
ADVERTISEMENT
Article continues below this ad
So what's your say, with a much more balanced yet aging Lakers unit, do they stand a 95%+ chance to win the title? Help us learn in the comments section below.
Watch this story – Kobe Bryant, LeBron James, and Other Lakers Players Who Changed Their Jersey Numbers Multiple Times