Lakers' Jeanie Buss Makes a Shocking Revelation on LeBron James' Retirement Age
Published 03/08/2021, 9:09 PM EST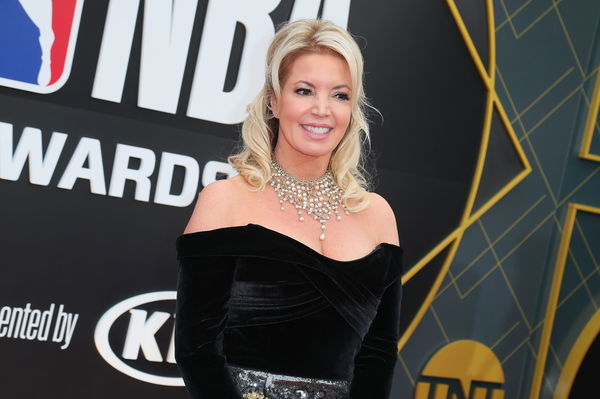 ---
---
LeBron James is well past his prime, but his work ethic is so strong that he might as well have another prime. The 17x NBA All-Star is now 4-0 as an ASG captain and has shown how he can affect a team even when he contributes the least in numbers. On Sunday night, it took just four points from Bron and his star-studded team won each quarter.
ADVERTISEMENT
Article continues below this ad
The Akron Hammer never participated in a Slam Dunk Contest, but his iconic dunk from ASG 2021 proved that he can win one at age 36. Is there anything stopping this train? Lakers' President has some revelations to make in this direction.
LeBron James and his retirement prediction
ADVERTISEMENT
Article continues below this ad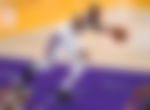 For regular players, their playing time sees a closing window with age. However, for Bron, his window seems to widen with more wins under his belt. So is it that his retirement is near, or is it that he will play 20+ seasons in the league?
In a recent interview on International Women's Day, a proud team owner in Lakers' Jeanie Buss spoke at length on various topics. She discussed the Lakers' luxury tax, Kobe Bryant logo, and also about her team's legacy in LA. 
But most surprisingly, she opened up about LeBron James' retirement age and expressed, "It is like a really good match. We want him to stay around as long as he wants to stay around. Kareem Abdul-Jabbar played till he was 42. LeBron said something the other day how he probably won't play when he's 46. So maybe somewhere between now and 46, so another 10 years, whatever he wants to do. We love having him, I have to say he drafted a really good All-Star team yesterday. He knows basketball, he's competitive. We're having a lot of fun having him around, the one thing that's missing are the fans."
Read also – Rare LeBron James Trading Card Sells For Record Amount at Auction
ADVERTISEMENT
Article continues below this ad
The Chosen One's future pathway
As per his contract with the Lakers and Jeanie's visible excitement to have him, he is going nowhere until 2023. Later, the prediction makers are divided with the idea that he can go for another extension or he might also rejoin Cavaliers/Heat to close his career with the teams that gave him so much. But all those hollow predictions are baseless because LeBron is living in the present, and neither he nor his agent Rich Paul has ever signaled anything.
But one thing is almost sure, he can become the first father ever to play alongside/opposite his own son in the NBA. The possibilities of that happening in the 2023-2024 season are huge, given Bronny James is a future prospect that will attract many scouts.
ADVERTISEMENT
Article continues below this ad
What do you think, can Bron play for 5+ more years? Help us know in the comments.