LeBron James' 2020 vs Giannis Antetokounmpo's 2021: Which Postseason Wins the Viewership War?
Published 07/21/2021, 9:52 PM EDT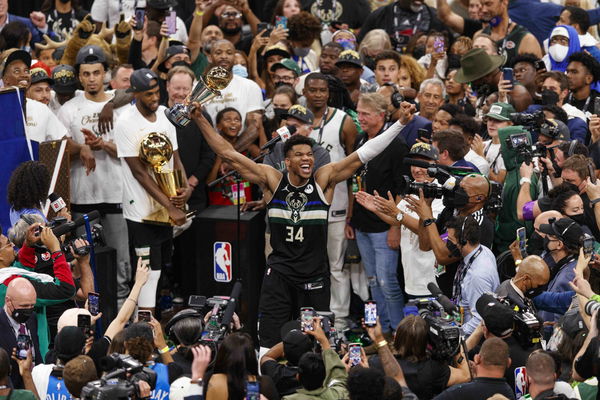 ---
---
This year, with a new title-winner Giannis Antetokounmpo, the NBA saw a tremendous response from its global viewers. The world witnessed how the arenas in NY, Philadelphia, Atlanta, LA, and Phoenix enjoyed a sea of fans buying expensive tickets to watch their favorites. As per fresh reports, all of this even led to a better viewership than the last season.
ADVERTISEMENT
Article continues below this ad
Last year, it was a bittersweet situation in Disney's Orlando Bubble. Refreshingly, the NBA was one of the few leagues that restarted operations during the pandemic and that cut out a lot of competition. But contrarily, the viewership experience with no fans in sight and many star players sitting out was poor.
So how did the postseason of 2021 weigh against the last season?
ADVERTISEMENT
Article continues below this ad
NBA Playoffs 2021 vs 2020
Now, at any point in time, the league is at a viewership war with events like Tennis Grand Slams, PGA Tours, weekend F1 races, Football/Soccer Cups, & others depending on the geography. So the only thing that helps the NBA is the quality of its games, their narrative in media, and the fandom of its All-Stars.
But this year, the playoffs garnered a benefit from all those franchises that qualified for the quarters after ages. The Suns (10-season drought), Knicks (7-season drought), Hawks (3-season gap), Grizzlies (3-season gap), and Wizards (2-season gap) were the new cities that showed up in the postseason. With them, the teams brought stars like Devin Booker, Julius Randle, Trae Young, Ja Morant, and Bradley Beal as a treat to fans. All of that resulted into this –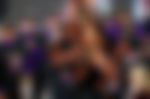 How do stars like LeBron James & Giannis Antetokounmpo help viewership?
If not for the interest of the fans, no PJ Tucker can purchase Jordan shoes with diamonds embedded in them. Like any league, the NBA runs because of the revenue from its ticketing, broadcast, merchandise sale, and sponsorship. Also, it is the star faces like Kevin Durant and Kyrie Irving who drive this revenue up. 
ADVERTISEMENT
Article continues below this ad
In 2020, thanks to LeBron James leading the Lakers to the finals, the NBA Playoffs somehow saved its chances of a breakeven. However, this year, it must've given Adam Silver some sleepless nights to see both the Lakers and the Nets getting eliminated early in the postseason. And yet, somehow the Milwaukee Bucks and Phoenix Suns helped the case and produced a 35% better viewership.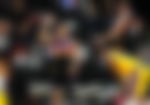 Just imagine, the Insta following of Giannis and LeBron combine to form a 101 million followers. Even if a chunk of this following watches live games, the league is set for a major profit. This just showcases how the NBA is one of the greatest leagues and that its stakeholoders can produce results in adversity.  
ADVERTISEMENT
Article continues below this ad
Watch this story – Devin Booker and Other Celebs Who Have Dated Gorgeous Celebs