'LeBron James is Chasing': LA Sparks Star Picks Michael Jordan First on Her Top 5 GOATs of All Time
Published 03/15/2021, 7:00 AM EDT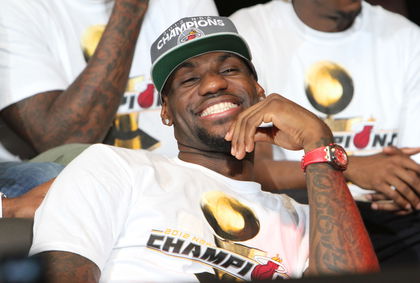 ---
---
The soaring world of sports has so many athletes from unique domains that contribute to the industry's upsurge. If not for these legendary players like Simone Biles (Gymnast), LeBron James (NBA), Lewis Hamilton (F1), Lionel Messi (Football), Usain Bolt (Athletics), and many others, the world would never know what true competition is. 
ADVERTISEMENT
Article continues below this ad
While everyone can have their own Top 5, Chiney Ogwumike, the star hoopster for Los Angeles Sparks also has hers. Also, Chiney's list matters much more because she is the first (certainly not the last) black woman to host a radio show for ESPN. So who is on the GOAT list of this highly successful WNBA player?
# The crowned king, Michael Jordan
ADVERTISEMENT
Article continues below this ad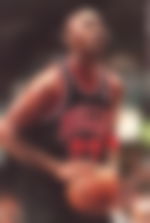 Chiney took no time in selecting Michael Jordan as her top-pick for the GOAT. When she took birth in 1992, MJ had already clinched his first NBA Championship for Chicago. Back then, Air Jordan was one of the first players to break into worldwide popularity irrespective of the taste, background, and profession of his diverse following. Such was the impact his highness had on the fans and their life. As a basketball player herself, Chiney stated, "Being at the intersection of game transitioning, that's MJ. Again, six finals, and LeBron James is chasing that standard, which has made this whole conversation super fun."
Read also – 'LeBron is a Product of MJ'- NBA Legend Ray Allen Picks Michael Jordan as the GOAT
# The people's champion, Muhammad Ali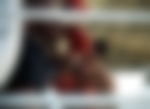 Chiney's next pick was the only 3-time lineal heavyweight boxing champion, Muhammad Ali. She backed her choice by saying, "I am the greatest, Muhammad Ali… Not just for what he did with his time as an athlete but what he stood for and meant to our culture in a time that really needed him the most." 
Muhammad Ali always raised his voice for the issues that mattered to him and to the society that made him the champion. Many critics of Michael Jordan used to dislike him for remaining a brand name and not really a rebel. While that is a controversial and debatable topic, one must agree both are the GOATs and they still inspire many.
# Drawing a comparative between Tiger Woods and LeBron James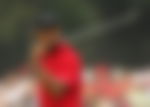 Later, being a Football lover from the NFL-loving state of Texas, the 28-YO chose 7-time Champion Tom Brady for all the obvious reasons. Then for her fourth pick, she named the veteran golfer and a 15 times major winner Tiger Woods. Also, she compared him with Lakers' LeBron James, as she rightly stated, "The way he has been able to win from the child prodigy and then delivering very similar in a way that we talked about LeBron James being that young kid from Akron that sort of has delivered and still is going. What Tiger Woods has done for the game of Golf has just inspired so many."
ADVERTISEMENT
Article continues below this ad
# The only woman on her list, Serena Williams
The Connecticut Sun had picked Chiney overall first in the 2014 WNBA Drafts. Ever since she has played in 127 games and averaged 13 points with 7 rebounds in her glorious career. She is a powerful personality and hence obviously chose the 23-time Grand Slam winner Serena Williams to be on her list. The star forward-center expressed, "She sort of changed not just how we perceive athletes overall, but women allowing them to be fierce and female and competitive."
ADVERTISEMENT
Article continues below this ad
That was a really strong list there. Do you agree with her GOATs or do you have your own unique list? Please share it with us in the comments.