Los Angeles Lakers Legend Wants LeBron James to End the Long-Standing Burden on his Name
Published 12/27/2020, 12:38 PM EST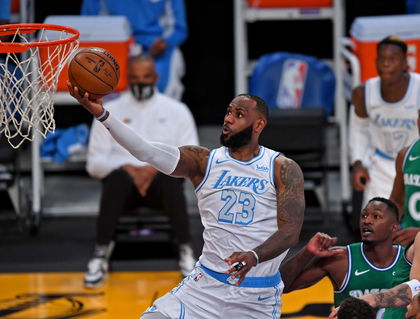 ---
---
The league has seen several great defensive players over the years. The current Defensive Player of the Year is Giannis Antetokounmpo, but LeBron James is an athlete who is often overlooked for his skillset when it comes to the defensive end. 
ADVERTISEMENT
Article continues below this ad
It shouldn't be forgotten that LeBron James was a beast of a defender during his prime. The King came incredibly close to winning the DPOY award in 2013 but lost to Marc Gasol, eventually. 
Los Angeles Lakers legend Michael Cooper recently connected with Ryan Ward of Lakers Daily, where he spoke about a diverse range of topics, including the league's best defensive players at the moment. 
ADVERTISEMENT
Article continues below this ad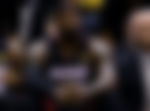 Michael Cooper credits LeBron James as a fundamentally sound defender
Cooper won DPOY honors in 1987 and to date remains the only Laker who has won the award. Hence, the 5x champion is tired of carrying the burden all these years and wants another superstar to win the award while suiting up for the purple and gold.
Of course, the game has vastly changed from when Cooper last played. Players have adapted well to the modern game, which places more emphasis on attackers.
However, Cooper feels LeBron James is a good example of an athlete who has adjusted his defensive game according to the trend.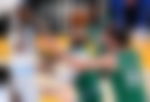 "People don't see [LeBron James] as a defensive player, but LeBron is a very good defensive player. He may not be good as far as the fundamentals of footwork out on the court, but he protects that basket.
"He sees that he's always there to help teammates on that weak-side help," mentioned Cooper. 
The 64-year-old mentioned that LeBron brings his own "defensive prowess" with him, but is agitated by the fact that not many players are bringing their best defensive game in the modern era. 
Cooper wants LeBron to win DPOY as a Laker
As mentioned above, Cooper is quite tired of carrying the burden of being the only Laker to win DPOY in NBA history. He revealed that he had faith in Kobe Bryant to win it during his career, but the Mamba bowed out without achieving the feat. 
Kobe made 9 All-Defensive first teams as a Laker but never won the DPOY award. The Mamba passed the torch to LeBron James after his retirement, and Michael Cooper has now shifted his expectations on LeBron.
ADVERTISEMENT
Article continues below this ad
"I think LeBron quite possibly could do that this year. I think if he spends a little bit more time thinking seriously about defense, and the league looks at him as a defensive player," said Cooper about his expectations on LeBron winning DPOY as a Laker.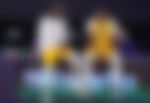 Cooper is "hopeful" about LeBron's chances at becoming the league's Defensive Player of the Year and urges him to concentrate on that aspect of his game more. 
ADVERTISEMENT
Article continues below this ad
Besides Michael Cooper, a lot of fans too have their expectations set on LeBron winning DPOY. He was so close to winning the MVP and DPOY award together in 2013, a loss that he would be looking to avenge sometime in the future!