Los Angeles Lakers to Workout NBA Veteran Who Hasn't Played in Two Years
Published 09/14/2021, 1:03 AM EDT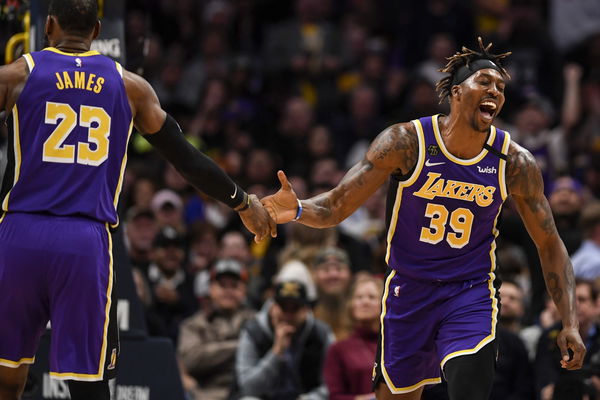 ---
---
The Los Angeles Lakers continue to remain busy in the off-season. While they have been signing big names, their attachment to veterans continues to grow. However, this time they target a player who hasn't been in the NBA for the past two seasons.
ADVERTISEMENT
Article continues below this ad
LA and league vets have become an unbreakable relationship this season. They have signed players like Carmelo Anthony, Dwight Howard, and DeAndre Jordan with their free agency. Now, they may be looking to add another veteran big man to their roster.
ADVERTISEMENT
Article continues below this ad
Since losing Marc Gasol, the Lakers are looking for a reliable option to cover center. According to The Athletic, Kenneth Faried is set to work out with the Lakers this week. While he isn't anything close to Gasol, he could add some stability to the roster.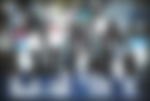 Faried NBA return with the Lakers?
Kenneth Faried was a well-known name when he was on the Nuggets. He spent his first seven seasons with them as a key rotation big man. An All-Rookie first-team player, he couldn't make it work in the long run. His last NBA appearance came in the 2018/19 season with Houston.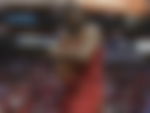 He took part in just 37 games that season in a split with Brooklyn and Houston. In his time with Houston, he put up 12.9 points and 8.2 rebounds while shooting 59% from the field. However, despite being just 29, he would not appear in another NBA game.
Later, the big man played for the Zhejiang Lions in the 2019/20 season. Since then, Faried has been a free agent. His closest return to the NBA came as he was part of the Portland Trail Blazers' Summer League roster. However, with the Lakers losing out on a big man themselves, the 32 YO serves as a good option.
While Faried is not a playmaking center, he will help to add depth at the center spot. The Lakers' choice to start will most likely be Dwight Howard with DeAndre Jordan fitting the rotation. If Faried does join, they could put him into the rotation.
ADVERTISEMENT
Article continues below this ad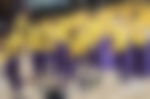 Similar to the two current bigs, he is also a rim protector. Moreover, he is an efficient scorer with a career field goal percentage of almost 55%. While he won't add playmaking, the Lakers have players like LeBron James and Russell Westbrook to take that role. Moreover, off the bench, they have veteran Rajon Rondo as the primary floor general.
Do you think Faried can make an impact on this LA team? Let us know in the comments below.
ADVERTISEMENT
Article continues below this ad