Los Angeles Lakers vs LA Clippers: Injury Updates, Lineup & Predictions
Published 12/22/2020, 3:30 PM EST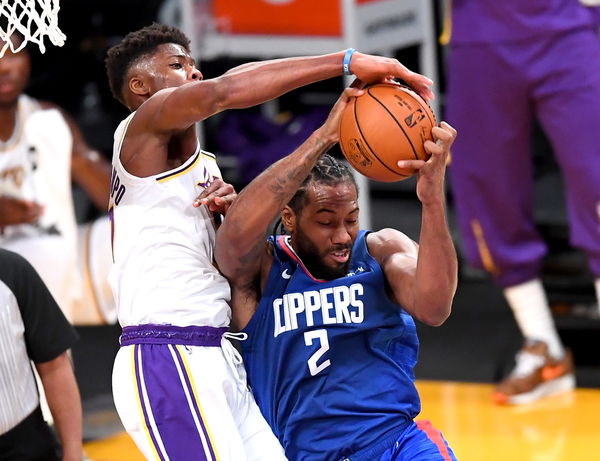 ---
---
Finally, Los Angeles Lakers and LA Clippers will face-off in a match that everyone has been waiting for. Although the two were expected to meet each other in the NBA Finals last season, that dream didn't come to life. Still, watching both teams go at each other's throats after officially being declared rivals will be an epic watch.
ADVERTISEMENT
Article continues below this ad
The entire offseason, both these teams were in a battle to acquire similar players. The icing on the cake was when Montrezl Harrell left the Clippers only to join the Lakers. So, let's dive into what one should look forward to in this matchup.
Los Angeles Lakers injury updates and lineup predictions
ADVERTISEMENT
Article continues below this ad
Can someone imagine an even better roster than last season for the Lakers? Well, they made it happen. Having one of the best leading scorers, Anthony Davis and LeBron James, the reigning champions left no stone unturned to ensure they get a second straight title.
Acquiring players like Marc Gasol, Dennis Schroder and Montrezl Harrell have made them even stronger. In the preseason itself, these players have given everyone a sneak peek into what they're capable of, even with James and Davis sitting out.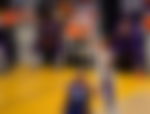 It also looks like Kyle Kuzma is making sure the Lakers feel he deserves the contract extension. With Talen Horton-Tucker's incredible performance in the preseason, the purple and gold have all the tools they need to make it or break it.
With a healthy roster, the predicted lineup would be LeBron James, Anthony Davis, Kentavious Caldwell-Pope, Kyle Kuzma, and Marc Gasol.
LA Clippers injury updates and lineup predictions
It isn't a great sign that the Clippers lost all their preseason games, even the two against Lakers themselves. The team has lacked rhythm for a long time now. However, if anyone can bring them out of that rut is Paul George, who looks fitter than ever.
Unfortunately, there has been a downfall in Kawhi Leonard's defensive abilities. But what one can rely on is him showing up during clutch moments. As long as Paul George shows some consistency on the offensive end, the Clippers could have a shot at this.
ADVERTISEMENT
Article continues below this ad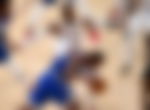 This is also an opportunity for everyone to see how well Serge Ibaka fits in with his former teammate, Kawhi Leonard. Also, Marcus Morris is expected to be out till December 25 because of knee issues.
Thus, the predicted lineup would be Kawhi Leonard, Patrick Beverley, Serge Ibaka, Nicolas Batum, and Paul George.
ADVERTISEMENT
Article continues below this ad
Game predictions
As of now, all signs point towards the Lakers coming out victorious. The Clippers will need a mystical force to beat their airtight roster and form they're bringing in from last season.