Los Angeles Lakers vs Phoenix Suns: Will LeBron James Play Tonight? Injury Updates, Lineup and Game Predictions
Published 03/02/2021, 2:00 PM EST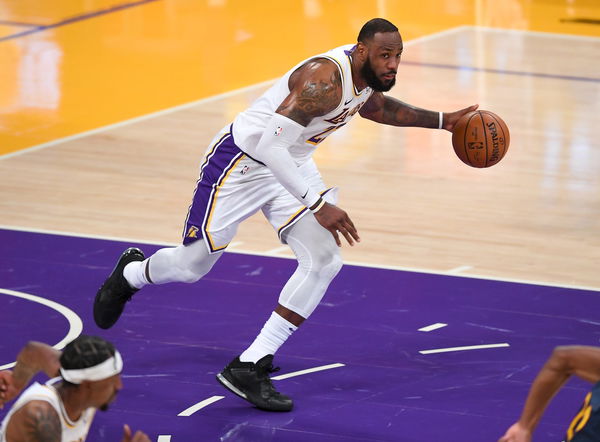 ---
---
So far, the Phoenix Suns and the Sacramento Kings are the only two teams that the Los Angeles Lakers haven't met this season. Out of the two, it is obvious that the Suns will be the better competitors. After going 8-0 in the Orlando Bubble last season, they set the bar very high and are living up to it.
ADVERTISEMENT
Article continues below this ad
Holding the fourth position in the West, the Suns have a 22-11 record. The Lakers are in the second position with a 24-11 record. Both these teams are entering this battle with two wins on their side and hoping to add another W to their tally. So who will it be?
Los Angeles Lakers injury update and lineup prediction
ADVERTISEMENT
Article continues below this ad
Dennis Schroder's return has helped the Lakers pick themselves up from their four-game losing slump and get back on track. In their last outing against the Golden State Warriors, they didn't even give Steph Curry a chance to make a comeback. Their incredible lead by halftime was enough to decide the winner.
LeBron James ended up scoring 19 points, 6 rebounds, and 4 assists. Whereas, both Alex Caruso and Markieff Morris finished with 13 points and Schroder also had 12 points for himself. Unfortunately, James, Kyle Kuzma, and Jared Dudley are questionable for this matchup. So, the responsibility of this game falls on Schroder.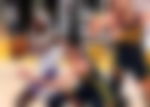 Schroder's defense is integral for this game because he needs to be efficient enough to contain Chris Paul. The purple and gold will have a lot less to worry about if Dennis takes care of this business. This is the first time the Lakers are facing the Suns without Anthony Davis.
With that, the predicted lineup would be Markieff Morris, Dennis Schroder, Marc Gasol, Kentavious Caldwell-Pope, and Wesley Matthews.
Phoenix Suns injury update and lineup prediction
The best decision Phoenix Suns made was bringing in Chris Paul. It has drastically changed the course of their fate, making the team title contenders this season. Their last game was against Minnesota Timberwolves, which they won 118-99.
Their star scorer was Devin Booker at 43 points and DeAndre Ayton, who put up 22 points and 10 rebounds. Chris Paul, too, had 11 points and 15 assists to add to the scoreboard. This matchup is the biggest test for the Suns to see how they perform against one of the biggest contenders in the league.
ADVERTISEMENT
Article continues below this ad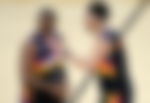 With only Dario Saric questionable, the predicted lineup would be Frank Kaminsky, DeAndre Ayton, Devin Booker, Mikal Bridges, and Chris Paul.
Game prediction
ADVERTISEMENT
Article continues below this ad
If Bron doesn't play this matchup, Booker and Chris Paul are likely to eat the Lakers alive. However, if he does play, then expect this to be a high-scoring affair with the Lakers as the favorites to win.
Read also- NBA Trade Rumors: Los Angeles Lakers Interested To Sign Center Andre Drummond From The Buyout Market