WATCH: LeBron James Channels His Inner Steph Curry to Drain a No-Look Corner Three
Published 01/12/2021, 9:59 PM EST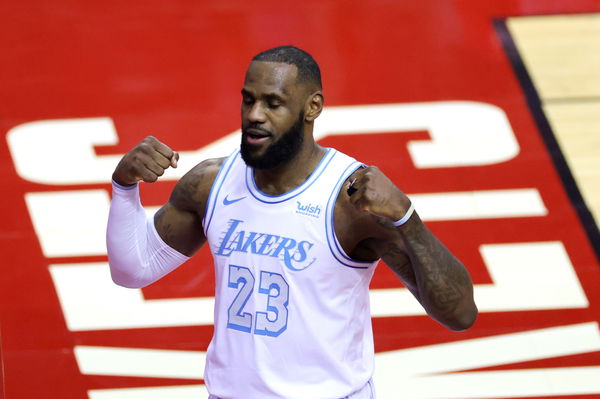 ---
---
Whether you accept it or deny it, over the last few years, LeBron James has elevated his game to the next level. Earlier in his career, he was criticized for not being a consistent 3-point shooter. But in the last couple of seasons, he has erased that flaw from his game as well.
ADVERTISEMENT
Article continues below this ad
In fact, James has reached another level in terms of his 3-point shooting ability. LBJ channeled his inner Stephen Curry against the Rockets. During the first half, James drained a dagger from the left corner, but there was something different about this shot.
Right after the ball left LeBron's wrists, he turned around to the bench. We have seen Steph Curry do this over the years, but it was the first time James tried something like this. The end result? LBJ drained the shot and the Lakers bench was hyped!
ADVERTISEMENT
Article continues below this ad
LeBron James has been nothing but phenomenal in this game. He finished the first half on a strong run, and the Lakers are on the path to blow out the Rockets for the second time in a row.
Twitter reacts to the fabulous corner three-pointer by LeBron James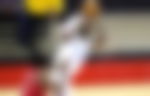 It is not every day that you get to witness the King drain a fancy 3-point shot. As expected, fans all around the globe reacted to LeBron knocking down the shot.
ADVERTISEMENT
Article continues below this ad
The way L.A. is playing right now, it would be surprising to see them fumble this huge lead. If the Lakers win this game, they will improve their season record to 9-3. One might wonder, are the 2020 NBA champions on the path to another NBA title? With how things have been going so far, the purple and gold may be en route to a back-to-back championship.
ADVERTISEMENT
Article continues below this ad
While LeBron James and the Lakers are welcoming this success with open arms, their opponents, the Rockets, are struggling so far this season. What are your thoughts on the Los Angeles Lakers so far? Do you believe that LBJ can lead them to another NBA title this year?