"Lot of Guys Dropped to the Floor and Started Crying": How Kobe Bryant's Tragic Accident Moved Warriors Team, Reveals Steve Kerr
Published 01/18/2021, 6:00 AM EST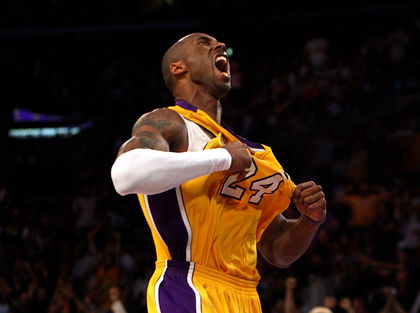 ---
---
Kobe Bryant was one of the greatest players to take the court in the NBA. The LA Lakers legend had a legendary career for the 20 years that he played in the NBA and was the inspiration for many to become basketball players. During his time in the NBA, Bryant won five NBA championships, an MVP, two Finals MVP, and was an 18-time All-Star.
ADVERTISEMENT
Article continues below this ad
Kerr details reaction to Kobe Bryant's news
Kobe Bryant's demise was one of the darkest days in basketball history. The entire NBA was shaken to its core when they heard the news of his accident. Golden State Warriors' head coach Steve Kerr revealed how his team reacted to hearing the news for the first time. Kerr detailed that it was one of the worst days in the lives of many of the players playing for the Warriors.
ADVERTISEMENT
Article continues below this ad
Kerr said, "We just froze. (We) All tried to absorb the news and everything stopped. The music stopped, players stopped, nobody said a word. A lot of guys dropped to the floor and started crying. Nothing happened for ten minutes. We just all sat there in silence. It was one of the worst moments of all of our lives. I don't think any of us will ever forget that day."
Kobe Bryant has inspired the NBA forever
ADVERTISEMENT
Article continues below this ad
The whole league paid tribute to Kobe when they got the news. Perhaps no franchise was more shaken than the Los Angeles Lakers. Kobe was a lifelong Laker, and one of the greatest players in the history of the franchise. They paid tribute to him in the most beautiful way before their game, with everyone giving speeches in honor of Bryant and his daughter Gianna.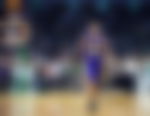 The Lakers used the memory of Kobe Bryant to motivate them for the rest of the season. They would go on to win the NBA championship that season, often wearing their commemorative 'Mamba' jerseys in important games. One of the defining moments in their championship run came when Anthony Davis screamed 'Kobe' before scoring a game-winner over the Nuggets.
ADVERTISEMENT
Article continues below this ad
The legacy of Kobe Bryant will never be forgotten. To this day, his memory lives on in the NBA. So many of the current generation use his mentality as an inspiration to strive for success in the NBA.