'Lot of Similarities' – Former NBA Player Talks About Comparisons to Warriors' Stephen Curry
Published 03/09/2021, 2:30 PM EST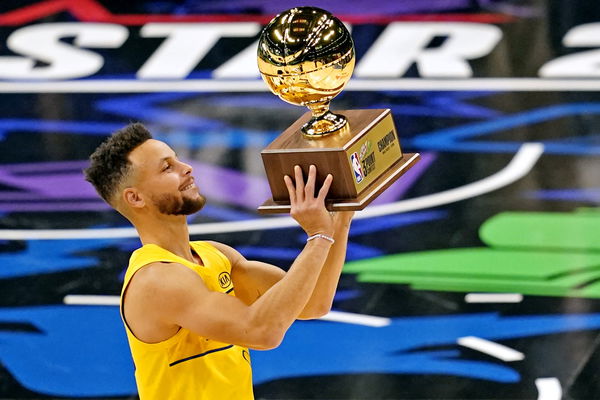 ---
---
Stephen Curry is the greatest shooter of all time- this is a statement that many have repeated over the years, but one which still rings true despite Curry's long tenure. Curry has been one of the most dynamic scorers in the history of the NBA, being able to make his shots from anywhere on the court. But one former player sees a lot of similarities in his game as Curry's.
ADVERTISEMENT
Article continues below this ad
Stephen Curry earns praise from former player
Former NBA player Mahmoud Abdul-Rauf gave an interview recently. When asked about the similarity in both their styles of play, Rauf noted that he did see similar tendencies from both their games. He noted that Steph Curry can do things really well that very few in the game today can do.
ADVERTISEMENT
Article continues below this ad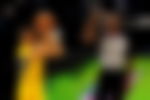 "There's definitely similarities. He has a quick release, he can get his shot off, coming off screens, coming off pick and rolls. He can iso, so that's one of the things I prided myself on. He's got me about three inches. But he's just a phenomenal man. He has phenomenal control with the rock." 
Curry – a phenomenal athlete
Abdul-Rauf added that Curry is one of the most unbelievable players in the NBA today. However, he noted that the game in the modern-day NBA has changed significantly. And a player like Curry's game is perfectly complemented by the change in the style of the NBA. And while Curry doesn't have the athleticism that Abdul-Rauf believes he did, Curry is still a phenomenal athlete.
ADVERTISEMENT
Article continues below this ad
"His ability to not just get his shot off in different scenarios but also finish at the goal. Definitely a lot of similarities. But the game has changed. If you're talking about quickness and speed, I definitely believe I have him on quickness. And probably even the athletic side of it because he's not real fluent with his dunks. But everything else, there's a lot of similarities with him and I."
ADVERTISEMENT
Article continues below this ad
Can Stephen Curry continue to succeed in the NBA? He is currently putting up numbers similar to his 2016 unanimous MVP season. However, the Golden State Warriors are still not the championship contenders they once were. But with Curry at the helm, they will be confident about their chances against any team the face through the regular season, and even the playoffs, if they reach there.