'Loud and Clear' – Lakers' LeBron James Gives Props to Ben McLemore After Excellent Three-Point Display
Published 04/12/2021, 6:56 AM EDT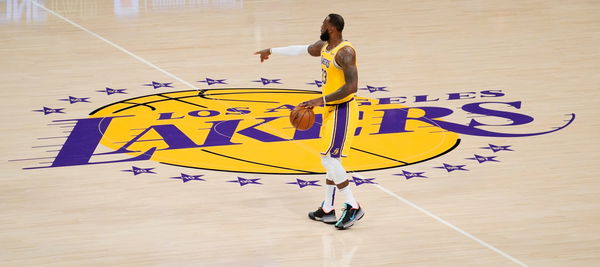 ---
---
LeBron James has been absent from the Lakers squad for a few weeks. The Lakers star suffered a severe ankle injury against the Atlanta Hawks that has kept him sidelined ever since. Despite this, James is still a regular fixture at all Lakers games, cheering on the team and giving advice wherever he can. And it appears that he is a big fan of the Lakers' newest addition – Ben McLemore.
ADVERTISEMENT
Article continues below this ad
LeBron James impressed with Ben McLemore
The Los Angeles Lakers pulled off a shock win over the Brooklyn Nets last night. What makes the win more impressive was that the Lakers beat a Nets team that had Kyrie Irving and Kevin Durant even while they were without their own stars, LeBron James and Anthony Davis.
ADVERTISEMENT
Article continues below this ad
Ben McLemore had a great showing with the Lakers, in just his second appearance. He scored 17 points, including five three-pointers in his appearance off the bench.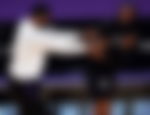 LeBron James took to Twitter after the game to give props to Ben McLemore. Sharing the video of his prowess beyond the arc, James wrote "He will be heard LOUD & CLEAR!! B Mac Daddy Young Strappy, No he ain't the OG gangsta, yes he is!" 
McLemore has a big supporter in the form of LeBron James, which could possibly be because of their collective affiliations to Rich Paul and the Klutch Sports agency.
Is Ben McLemore what the Lakers needed?
The addition of McLemore will be a big boost for the Lakers. One of the biggest weaknesses in the Lakers game is their three-point shooting. McLemore, who last played for the Houston Rockets, is an experienced three-point shooter. Based on his time with the Rockets, he will provide an additional spacing option for the Lakers down the stretch.
ADVERTISEMENT
Article continues below this ad
LeBron James and Anthony Davis will be itching to get back on the court soon. In their absence, the Lakers have acquired two major assets in McLemore and former All-Star Andre Drummond. Drummond will add more size to a Lakers frontcourt that already has James and Davis. The addition of Drumond as the fourth scoring option and another solid defender could be very useful for them against the Brooklyn Nets.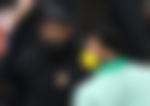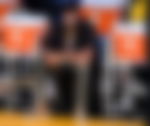 ADVERTISEMENT
Article continues below this ad
Can Ben McLemore help the Los Angeles Lakers on their title run? He will provide great shooting for a team that desperately needs it. However, Lakers fans must tailor their expectations to the level of Ben McLemore. He is a talented guard who can shoot well, but he isn't a superstar that will transform the franchise into juggernauts. However, fans will still be hoping that he finds success with the champs.