'Love Luka But No!': NBA Analyst Furious Over Damian Lillard Being Snubbed From Becoming a Starter in All-Star Game
Published 02/19/2021, 11:00 PM EST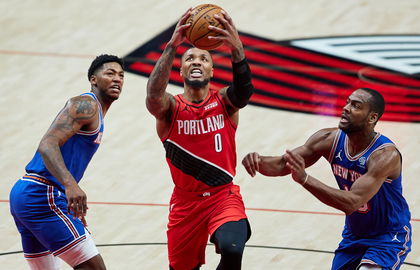 ---
---
The NBA All-Star break is one of the most awaited times of the entire season. In this game, the best players in the league go head to head in an epic showdown. Speaking of the All-Star game, many believe that because of the fans' unfair voting, Blazers' Damian Lillard was snubbed off of a starting spot.
ADVERTISEMENT
Article continues below this ad
Instead of Lillard, Mavericks' Luka Doncic will become an All-Star starter for the second time in his career. Although Luka is a great talent, many believe Dame is still better than the young superstar.
No offense to Doncic, but Lillard has definitely been the better player so far this season. He has led the short-handed Blazers to the fourth seed, while Doncic and the Mavs are struggling to stay in the top eight.
ADVERTISEMENT
Article continues below this ad
However, it was once again proved that fan voting plays a crucial role in All-Star selections.
Stephen A. Smith on Damian Lillard not getting All-Star starting spot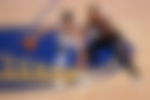 As mentioned earlier, many factions in the media believe that Dame deserved to be an All-Starter this year. NBA analyst Stephen A. Smith is among them as he said:
"The man's got his team fourth in the West. He's leading the NBA in clutch points this season. He could be league MVP and now you are telling me he's not even going to be a starter in the All-Star game? Have we lost our damn minds?"
Stephen A. further gave a breakdown of the voting for becoming a starter in the All-Star game. Yet, he is still in disbelief that Luka got the spot over Dame.
"All-Star voting is a mix of player voting, media voting and fan voting. Steph Curry got the top spot, no argument there. Dame and Luka were tied for the second starting spot after all the votes came in. But the tie break went to Luka because he got a bigger share of the fan vote.
ADVERTISEMENT
Article continues below this ad
"No! No! I love Luka but no! … The tie breaker should have been the player whose team has the better record [and] that would happen to be Dame Dolla."
ADVERTISEMENT
Article continues below this ad
Do you agree with Stephen A. Smith's analysis of Damian Lillard getting snubbed for the starting spot? Let us know your views in the comments section down below.