'Love Their Mentality': New York Knicks Legend Gives Major Credits to Tom Thibodeau For the Team's Success This Season
Published 05/16/2021, 12:30 PM EDT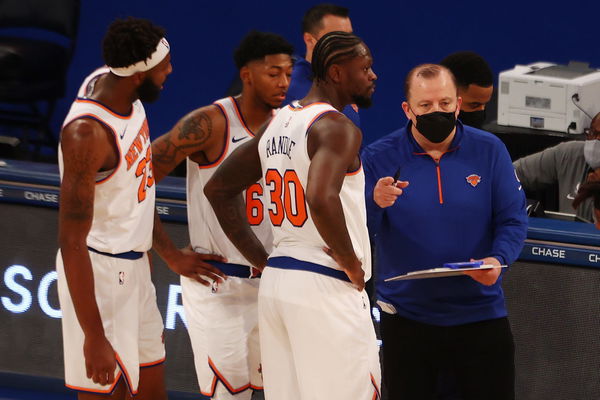 The New York Knicks have been a revelation this season. After being a perennial lottery team for years, the Knicks took a massive leap in performance this season. Julius Randle has been playing at an MVP level and became an All-Star for the first time this year. Former NBA MVP Derrick Rose has become one of the cornerstones for this franchise, showing the world that he can still play at the highest level consistently.
John Starks praises Tom Thibodeau
Former New York Knicks star John Starks spoke recently in an interview about the team. He credited Knicks head coach Tom Thibodeau for inculcating the right culture within the franchise. The Knicks have completely transformed into one of the toughest teams in the NBA. Players like Immanuel Quickley and Obi Toppin have been the only new additions to the team. However, the whole team has changed their fortunes on the defensive end of the floor.
ADVERTISEMENT
Article continues below this ad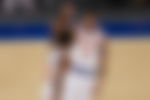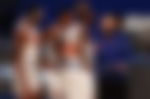 "I love the way they're playing, I love their mentality. I said when Thibodeau got here – the one thing you're going to see in the Knicks is they will have an identity, which they haven't had for some years. That they're gonna come out there and play defense, and they're gonna get after you. And it's the same crew that they had last year, with the exception of a couple of rookies that came in — IQ [Immanuel Quickley] [and] [Obi] Toppin — but the same crew. They come in there and they battle."
New York Knicks – Elite Defensive side
ADVERTISEMENT
Article continues below this ad
Starks added that the Knicks are one of the most aggressive defensive sides in the league. They work very hard during games to ensure that they maintain that advantage on the court. The Knicks are one of the best defensive teams in the NBA this season. Starks added the NBA has moved away from focusing on the defensive end. So it is refreshing to see a team focus on that end of the floor.
"They get after you on the defensive end of the court… They're one of the top defensive teams in the league – and their record has shown that. They got guys who are tough-minded and are going to go out there and give it their all every single night. And that's what it takes in order to win in this league. Defense has been frowned upon for many years in this league, with the focus and attention being on the offensive end of the court."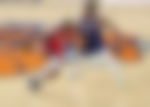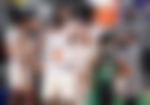 ADVERTISEMENT
Article continues below this ad
Can the Knicks find success in the playoffs this season? That remains to be seen. But the Knicks have shown that they can fight for prizes in the near future.