'Loves the City of Dallas': Former Mavericks Player Puts Luka Doncic Trade Rumors to Rest
Published 06/25/2021, 4:30 PM EDT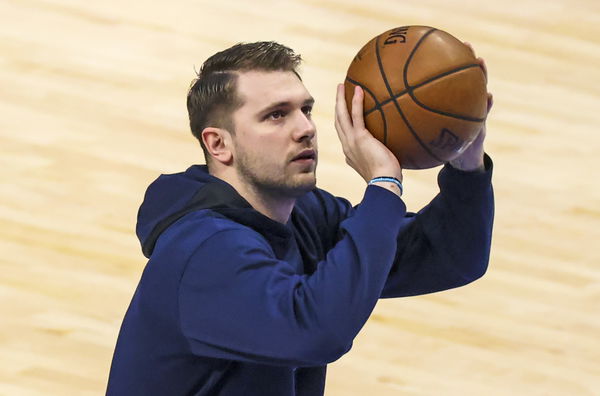 The Dallas Mavericks missed out on another deep playoff run this season after giving up their 2-0 lead to the LA Clippers in the first round of the playoffs. Naturally, the rumors about possible trades and signings have already begun. But the most shocking one is Luka Doncic having second thoughts about his future with the Mavs. While this chatter has left Dallas fans in dismay, Former Mavs Jason Terry has tried to put them to rest.
Luka Doncic isn't going anywhere
Luka Doncic is up for a rookie scale max extension with the Mavericks which will be worth $200 million in the next five years. However, there has been a lot of talk about him actually considering not signing it. But former Mavs player Jason Terry wants fans to relax because he doesn't think Doncic would want to leave.
ADVERTISEMENT
Article continues below this ad
Early estimates have the rookie extension this offseason for Luka Doncic crossing the $200 million threshold over five years and the Mavericks, league sources say, naturally intend to offer it Doncic once free agency begins in August.

— Marc Stein (@TheSteinLine) June 7, 2021
It all began with speculation about the Dallas Mavericks front office and Doncic having a rift after the sudden exit of head coach Rick Carlisle and general manager Donnie Nelson. Apparently, this chaos could be the reason, but Terry is dismissing these claims.
He stated, "It's always interesting when you see articles and you see people put things out there but you never see direct quotes from Luka himself. And me knowing Luka the way I do is he's a hooper. But he's not concerned about what management got going on and analytics and all that."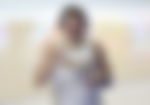 The Mavericks will not let him walkout
In fact, Terry is sure that Mark Cuban and the organization know what they're doing. Giving up on Doncic would be the biggest failure and so their focus would be to build a better roster around him instead. He also has complete faith in Luka's love for the franchise.
ADVERTISEMENT
Article continues below this ad
"He loves the city of Dallas. I mean, that's the city, that gave him his start. And when you watch him play, he wears the city on his chest and on his back. He's all in when it comes to Dallas. So I don't buy into the rumors. And I haven't seen anything or heard anything of it from his end."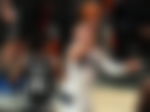 With one year left on the contract, the Mavs will have to move fast if they want to convince a second-guessing Luka. He may love the city that made him who he is, but he is a once-in-a-generation kind of player who deserves to be in a championship-contending team.
ADVERTISEMENT
Article continues below this ad
How long do you think Doncic plants to stick around?
WATCH THIS STORY: Michael Jordan's Greatest Signature Moves: Jimmy Butler, Luka Doncic, and Other NBA Stars Emulating the Bulls Legend in 2021