"Loyal Enough to Pay You $40 Million to Sit Out a Year": Kevin Durant Gets Destroyed on NBA Twitter Amid Massive Trade Decision Pending
Published 07/03/2022, 11:30 AM EDT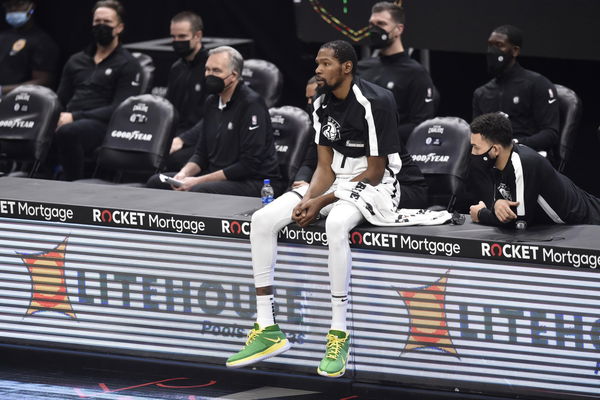 Disgruntled Brooklyn Nets superstar, Kevin Durant finally broke his silence after requesting a trade. He posted a tweet that seemed like a clap back at all the critics and fans for thrashing his desire to change teams again. According to reports, the Nets have already received calls from more than half the league enquiring about the 12-time All-Star.
Durant requested a trade just before the start of free agency. While dealing with the whole Kyrie Irving situation, this must have felt like a bombshell. The Nets plan on receiving a historic haul in return for the two-time Finals MVP while trading Irving away as well. This will put an end to a very disappointing period of three years for the Brooklyn Nets franchise.
ADVERTISEMENT
Article continues below this ad
The ones who were locked in that gym with me know what it is, they know what I'm about. If u haven't been in there with me, ask around

— Kevin Durant (@KDTrey5) July 2, 2022
Kevin Durant took to Twitter a couple of days after requesting a trade out of Brooklyn. He tweeted that people who have been with him through all this know what he's been through. It was a jab at all the critics who have been saying he isn't competitive enough and that he tries to find an easier route to a championship.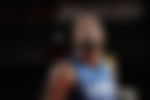 While it is understandable why people are angry with the whole situation, KD hasn't been solely responsible for it. Kyrie Irving's off-court issues throughout the season played a huge part in James Harden being traded to the Philadelphia 76ers. Injuries plagued a lot of their time as Irving and Durant only managed to play 44 games together over three years.
Fans thrash Kevin Durant
KD is arguably one of the greatest players of all time. He is a two-time NBA champion and probably one of the most lethal offensive weapons in league history. The range of ways in which he can score is incomprehensible. Even still, he hasn't been able to win over many of his critics.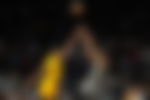 Fans were quick to give their take on the whole Durant trade saga.
Nets were loyal enough to pay you $40 million to sit out a year, they hire the coach you want, bring in the guys you want, and when the going gets tough you demand a trade. I guess you simply can't win one on your own and it's time to join a different super team.

— Brian DeFeo (@DefeoBrian) July 2, 2022
I asked around and they said you soft cuh.

— Jay Thompson (@jameekabouie) July 2, 2022
U are a terrible leader! Many want to be the man, but realize they can't be the man.
U need a leader to lead you – glad u figured out so quickly!

— NOTTHATSANJAY (@notthatsanjay) July 2, 2022
Nobody is questioning your work ethic or your dedication to the game or even how good of a player you are. Seems like you're defending yourself and your game. I think what most people are saying is the bouncing around teams and not sticking it out when things "don't go your way"

— FilipMusic416 (@FilipMusic15) July 2, 2022
Nobody in their right mind questions how good you are. Your level of sheer skills and talent is both elite and generational. What people question is your leadership and heart or lack thereof. And to be honest, you asking out of Brooklyn gives them even more ammunitions.

— Ralph Ganthier (@ralphganthier) July 2, 2022
ADVERTISEMENT
Article continues below this ad
YOU'RE ABOUT RUNNING AWAY FROM CHALLENGES CHASING THAT EASY RING. YOU CAN'T LEAD A TEAM UNLESS THEY'RE ALREADY THERE

— الافضل فالتاريخ (@SenorBasado) July 2, 2022
Whichever way you look at it, this has been a failure of historic proportions for the Nets. Losing talents such as Durant, Irving, and Harden within the space of a few months is probably not how the Nets front office imagined the scenario would play out.
ADVERTISEMENT
Article continues below this ad
WATCH THIS STORY: 5 times LeBron James proved he's better than Kevin Durant 
What do you think about Durant's tweet? Let us know in the comments.