Luc Longley Reveals How He Had 'Lots of Cracked Ribs and Busted Teeth' From His On-Court Bouts With Shaquille O'Neal
Published 08/04/2021, 12:30 PM EDT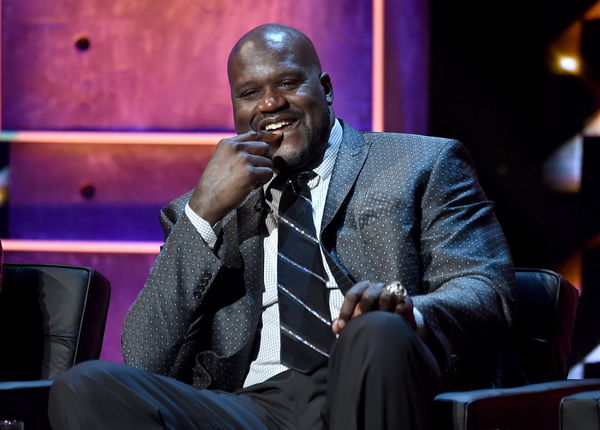 Not many fans recognize Luc Longley today, the man who won three NBA championships with the Chicago Bulls. Apart from making history by becoming the first Australian-born to enter into the NBA, but was also inducted into the Hall of Fame for his stellar career. Even though Luc wasn't the typical superstar player that the Bulls were filled to the brim with, his defensive prowess is what made him one of the best. In fact, having to go up against a dominant player like Shaquille O'Neal is something Luc can never forget.
Shaquille O'Neal physically broke Longley
Longley was not one of those who made an impression with his stats. He did step up from time to time, but there were some contributions of his that were crucial. As a role player, other than setting screens, he also made sure that the others got space to be open. While also being the huge body that they needed in the middle.
ADVERTISEMENT
Article continues below this ad
As a 7'2″ center, he also ensured that he could provide some brutal defense against aggressive players like Shaq. However, it came with a price. Longley revealed, "I loved wrestling Shaq. And I got lots of cracked ribs and busted teeth as a result. But I loved it and Phil and MJ and Pip and all those guys understood that that made us good." WATCH THIS STORY: Looking Back At Shaquille O'Neal and Dennis Rodman's Most Heated Face-off's
One of the most underrated players of the Chicago Bulls
Longley has been making headlines recently for his comments on not being part of the documentary that focused on the Bulls Dynasty and Michael Jordan. His absence from 'The Last Dance' did affect him but he also understood why he wasn't in it.
Even though Michael Jordan regretted not including him in the docu-series, he has always expressed how much he liked playing with Longley. He is considered the calm in the storm that the Chicago Bulls were at the time.

ADVERTISEMENT
Article continues below this ad
Initially, Longley had a backup role with them and it was during the 1995-96 campaign that he became a starter for the franchise. Even though his job was limited, he knew how to do it well. However, he also moved on once this Bulls super team was disbanded and joined the Phoenix Suns. But when injuries started to get to him, he eventually retired.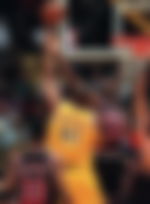 Longley continues to be in touch with his passion by being a coach. Like mentioned, he didn't have the best stats, and he didn't need them either. His titles and Hall of Fame status are enough to establish his importance and the role he played.
ADVERTISEMENT
Article continues below this ad