'Lucky A** Kid': Stephen Curry's 3 Year Old Son Leaves Fans Going Head Over Heels With His Adorable Pass to Klay Thompson
Published 06/16/2022, 10:45 AM EDT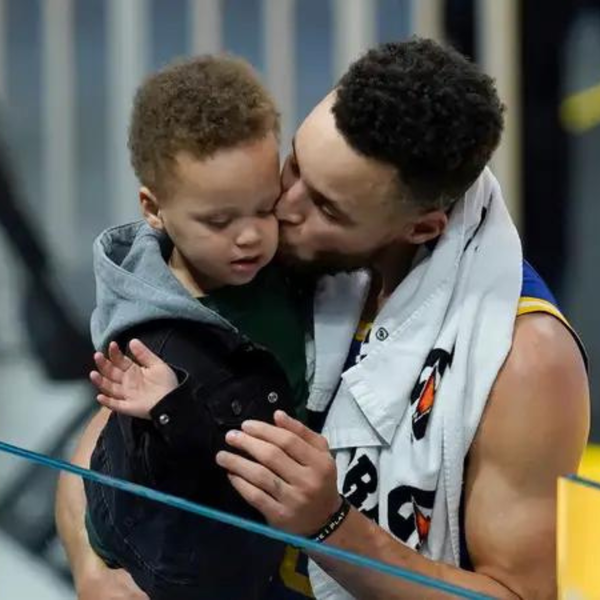 Stephen Curry and Klay Thompson are on the verge of winning their fourth NBA title together. And Klay has been finding his feet after struggling with injury issues. When he finally made the comeback, many fans and players welcomed him, but Stephen Curry's son stole the show.
The reason Klay was out of the game was due to a torn left ACL during Game 6 of the 2019 NBA Finals. At the beginning of this year, he returned to the NBA after taking a long break. Since then, the Golden State Warriors have been going strong with their two fantastic players.
ADVERTISEMENT
Article continues below this ad
In his comeback game against the Cleveland Cavaliers, Klay made 19 minutes of playing time, scored 17 points, and landed three 3-pointers.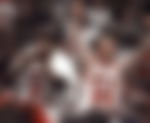 After the game, Canon Curry gave the game ball to Klay for making a great comeback after a bad injury.
Canon, son of Stephen Curry, welcomed Klay Thompson
Watching the son of the greatest shooter of all-time give the game ball to Klay was a memorable moment for fans, and the entire locker room applauded. Steve Kerr, the Warriors' head coach, talked about this video in a postgame interview after it went viral on the internet.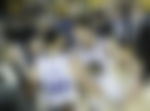 In the interview, Kerr said, "Canon Curry presented him with the game ball, so it was a nice moment. Everybody was just obviously thrilled for Klay, thrilled to have him back. It felt normal. It's been a long time, two-and-a-half years, but it seemed normal to see him there, seeing him with his teammates."
Fans are going crazy over this adorable video on social media. The video has gained a lot of appreciation on Twitter. Here are some of the reactions:
ADVERTISEMENT
Article continues below this ad
ADVERTISEMENT
Article continues below this ad
Watch This Story: Did Shaquille ONeal Ever Play For The Celtics?
It was nice to see Canon taking such an interest in this sport since fans expect him to be the next great shooter in the future. Feel free to share your thoughts in the comment section below.