Luka Doncic Joins LeBron James, Trae Young, and James Harden With Elite NBA Career Stat
Published 02/04/2021, 1:05 AM EST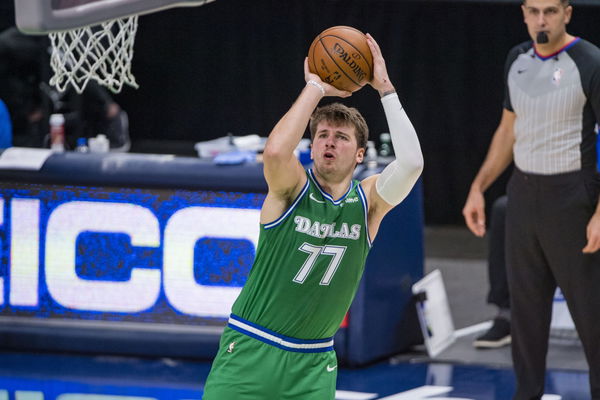 ---
---
Luka Doncic is currently one of the best players in the NBA. The Slovenian has seen a meteoric rise over the past few years and has led the Dallas Mavericks from the front. In just two seasons, Doncic became the Rookie of the Year, an All-Star, and made an All-NBA first team, all while leading the Dallas Mavericks back to the playoffs last year.
ADVERTISEMENT
Article continues below this ad
Luka Doncic joins an elite group
Luka Doncic put up a stat line in his last game that puts him in an elite company in the NBA. After the game against the Atlanta Hawks, Doncic put up another 25-point, 10-assist game – the 36th of his career.
ADVERTISEMENT
Article continues below this ad
He is now behind only Trae Young and James Harden. The only other player to have more than 20 games with those statistics is LeBron James.
Luka Doncic posted his 36th career game with 25 points and 10 assists Wednesday, 3rd most in the NBA since his first season in 2018-19 behind only James Harden and Trae Young. LeBron James is the only other player with 20 or more pic.twitter.com/vl52OlQ3sP

— ESPN Stats & Info (@ESPNStatsInfo) February 4, 2021
Doncic was fantastic against the Hawks and was close to notching another triple-double. He scored 38 points, 14 assists, and 8 rebounds as the Mavericks picked up the win over the Hawks. However, Doncic and the Mavericks have been slightly inconsistent to start off the season.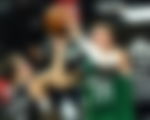 In fact, Doncic has had a mixed start to the season himself. He walked into the 2020-21 NBA season as the favorite to win the MVP title. However, till now, he hasn't lived up to those expectations this year.
While Doncic has been averaging a solid 27 points, 9 rebounds, and 9 assists, many believe he hasn't played his best basketball so far. But given Doncic's talent, he can turn that around with a string of good performances.
Doncic has been struggling
Right now, the Mavericks have a poor 9-13 record in the NBA. Given how well they played last season, this is an absolute shock for their fans.
However, it is still early in the NBA season, and the Mavericks have been struggling with injuries and postponed games this year. Top add to their woes, Kristaps Porzingis has been trying to find form after returning from surgery.
ADVERTISEMENT
Article continues below this ad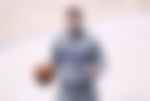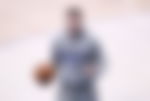 Can Luka Doncic turn around the Dallas Mavericks' season? That remains to be seen. He has the talent to do that.
ADVERTISEMENT
Article continues below this ad
But the Western Conference has become far more competitive, and Doncic must bring his game to another level to silence his critics. But if anyone can do it, it's Luka Doncic.