Luka Doncic Reveals Mavericks Owner Mark Cuban Urged Him to Register for NBA Top Shot
Published 03/30/2021, 11:30 AM EDT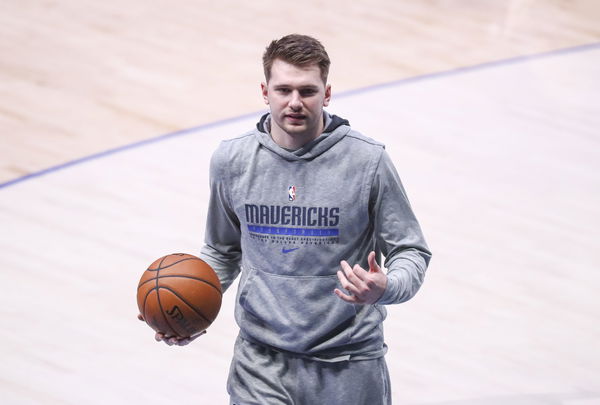 ---
---
The internet always invokes the latest trends. In that regard, NBA Top Shot is the new platform that has been blowing up for the past few months. High-profile players like LeBron James and Luka Doncic have been seeing their highlights sell for thousands of dollars, but the latter is still not accustomed to the trading platform. 
ADVERTISEMENT
Article continues below this ad
NBA Top Shot is taking the world by storm. It made its debut during the 2020 lockdown, but it wasn't until 2021 that it really began making headlines.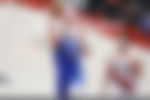 Luka Doncic is not intrigued about his performance in NBA Top Shot
ADVERTISEMENT
Article continues below this ad
What Top Shot does is that it allows fans to own a unique piece of highlight or a clip pertaining to a particular player or a team. These digital items are encrypted and contain a unique serial number, so it is impossible for hackers to exploit them. 
There are several clips pertaining to Luka Doncic that have sold well in Top Shot. The blockchain platform allows fans to buy, sell, or trade their cards, which makes the whole process a lot easier.
Since it has got the fans hooked, one can't assume that might be the case with the players as well. Luka Doncic was asked if he had monitored the NBA Top Shot website in recent times, to which he replied: 
"Not yet, but Mark [Cuban] keeps texting me that I gotta register. So I'll do it soon," he mentioned. 
Luka Doncic does not have the time to graze his way around the NFT trading platform, but his team owner Mark Cuban has been an avid follower of Top Shot ever since it gained attention in the market. 
Mark Cuban is willing to pay $1 million for a Doncic highlight
There are top shot cards that have individually fetched more than $200,000 till now. Top players like LeBron James, Luka Doncic, Giannis Antetokounmpo dominate this trend, but Dallas Mavericks owner Mark Cuban is willing to pay up to $1M for a rare highlight. 
Luka Doncic stunned the LA Clippers in Game 4 of the 2020 playoffs with a buzzer-beater, and Cuban earlier stated that he'd be willing to pay $1 million to buy the rare highlight on Top Shot. 
ADVERTISEMENT
Article continues below this ad
While he hasn't completed the purchase of it yet, Cuban does own about 50 other clips on Top Shot and sees it as a major revenue generator in the future. 
How about you? Has the NBA Top Shot intrigued you yet? If not, check out the website here.  
ADVERTISEMENT
Article continues below this ad
Read Also: Lakers' Jeanie Buss Gives Her Honest Opinion on Anthony Davis & LeBron James' Return