Luka Doncic Stats: Where Does He Stand in the 2021 NBA MVP Race?
Published 01/11/2021, 5:30 PM EST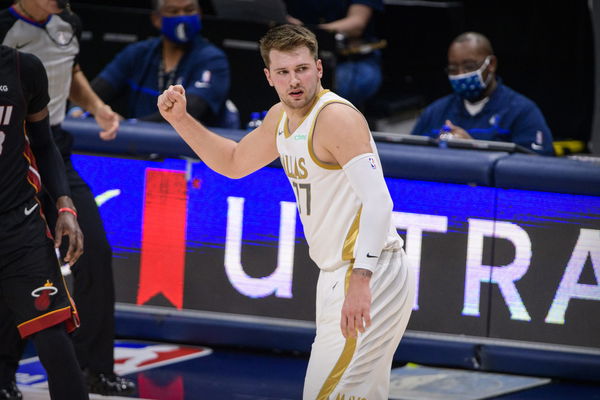 ---
---
Luka Doncic will be turning 22 this year, but the European Magician has already become a household name around the league. This is Doncic's third season in the league, but many believe he is ready to compete for the MVP race.
ADVERTISEMENT
Article continues below this ad
Last year, Luka nearly averaged a triple-double with 28.8 points, 9.4 rebounds, and 8.8 assists per game. If it weren't for a historic season by Giannis Antetokounmpo, Luka had a strong case for becoming the league's youngest MVP.
Fast forward to the 2020-21 NBA season, Doncic has continued his phenomenal form. As a result of his terrific form, there has been a lot of buzz around the league for him lifting the MVP trophy this season. But does the 21-year-old has a strong case for becoming the MVP? Let's take a look at his recent stats to get a clearer picture.
ADVERTISEMENT
Article continues below this ad
Is Luka Doncic ready to lift the glorious MVP trophy?
While the season is still young, Doncic is currently second only to Lakers superstar LeBron James in the race to be crowned this season's MVP. NBA's official website released a list where Doncic was 2nd in the MVP ladder as of 8th January 2021.
As of now, the Mavericks are just above the .500 record with 5 wins in their first 9 fixtures. Although it might not seem a great start to the season, Doncic has just found his touch in the last few games. In the beginning of the season, Doncic was not even in in-game shape, which reflected in the Mavs' slow start.
But now, Luka has picked up the slack and is playing as good as it gets. Currently, he is averaging 26.6 points, 9.3 rebounds, and 8.3 assists while shooting 45.1% from the field. Furthermore, Doncic is getting it done on both ends of the court as he is averaging 1.1 steals and 0.6 blocks per game.
The only flaws in his game right now are his 3P% and turnovers per game. The 21-year-old is shooting just 22.8% from beyond the arc, while taking 7.5 shots per game. Doncic is also turning the ball over 4.5 times per game.
Voters' fatigue could improve Luka's chances of becoming the league's MVP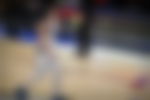 If he can improve these numbers, Doncic's odds of winning the regular season MVP will only increase. Furthermore, for the last few seasons, the Greek Freak has taken the MVP award home and he might not get enough votes due to voters' fatigue. The same is the case with LBJ, who finished 2nd in last year's MVP race.
ADVERTISEMENT
Article continues below this ad
Keeping those two factors in mind, Doncic has a pretty good chance to become one of the youngest players ever to take home the MVP award. Apart from Doncic, only Paul George and Joel Embiid are a threat to him. But both of them are known for their inconsistent performances.
But what are your thoughts on this? Let us know your views in the comments section down below.
ADVERTISEMENT
Article continues below this ad