Luka Doncic Surpasses Lakers Legend Magic Johnson; Second Only to Oscar Robertson in Iconic NBA Record
Published 11/19/2022, 6:15 AM EST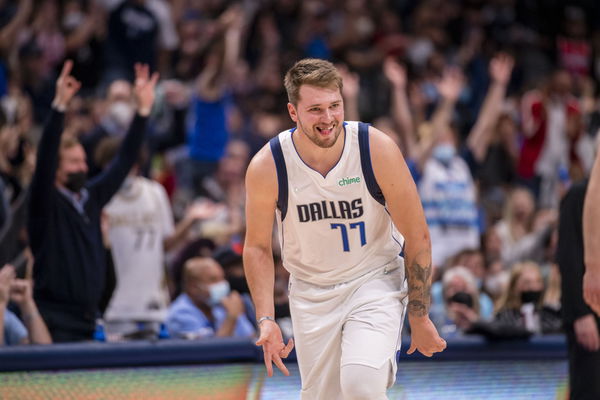 Dallas Mavericks superstar Luka Doncic has been taking the NBA world by storm, again. The former Rookie of the Year is arguably having one of the seasons of his life, which is unbelievable considering the Slovenian superstar's NBA stint so far. This Friday, Doncic achieved a rare NBA feat, putting him on the list of basketball legends. The Slovenian superstar is now placed second on a certain list, just below the legendary Oscar Robertson. 
ADVERTISEMENT
Article continues below this ad
Doncic scored his 50th career triple-double against the Denver Nuggets, making him the second-fastest player to do so. The NBA world applauded the 23-year-old, as fans have great hope for the Mavs and Doncic this season.
ADVERTISEMENT
Article continues below this ad
Luka Doncic enters into an exclusive club of basketball legends
The Slovenian basketball star is having the season of his life. He is averaging 34.3 PPG, 9.1 RPG, and 8.1 APG in the 14 games he has played so far. The Dallas Mavericks are a little bit shaky at the end of 15 games, with a 9-6 record.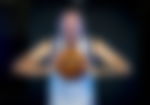 Luka Doncic scored 33 points, 12 rebounds, and 11 assists in Friday's win against the Denver Nuggets as he reached his 50th career triple-double. With this, Doncic became the second-fastest player in NBA history to reach that statistic. Doncic achieved this feat in 278 games to Magic Johnson's 279. Doncic now sits just below Oscar Robertson, who achieved it in just 111 games. 
Notably, for reference, Mavericks head coach Jason Kidd needed 649 games to achieve the feat. And Milwaukee Bucks superstar Giannis Antetokounmpo has 30 triple-doubles in his career so far. 
Doncic slid into the top-10 list for triple-doubles back in February 2022 with the 44th one of his career. The Mavs superstar is already in contention for the MVP of the season, with players like Giannis Antetoukounmpo and Jayson Tatum. 
ADVERTISEMENT
Article continues below this ad
The Dallas Mavericks' season so far
Although their 9-6 record in the league doesn't exactly scream flawless, the Mavericks have hustled their way through. Winning seven of their last 10 matches in the league.
Watch This Story: Breaking 35-year-old record, $207 Million star Luka Doncic joins Michael Jordan following historic NBA performance 
ADVERTISEMENT
Article continues below this ad
With such amazing performances by the no. 77 of the Mavs, fans will be eagerly hoping for another playoff run this season. Fans are hoping the team can finally get through the Conference Finals to reach their first NBA Finals since 2011. 
Do you think Luka Doncic could lead the Dallas Mavericks to their second NBA title this season? Let us know in the comments below.