Luka Doncic, Zach LaVine, Bradley Beal, and Others Who are Way too Good for Their Teams
Published 02/12/2021, 9:30 AM EST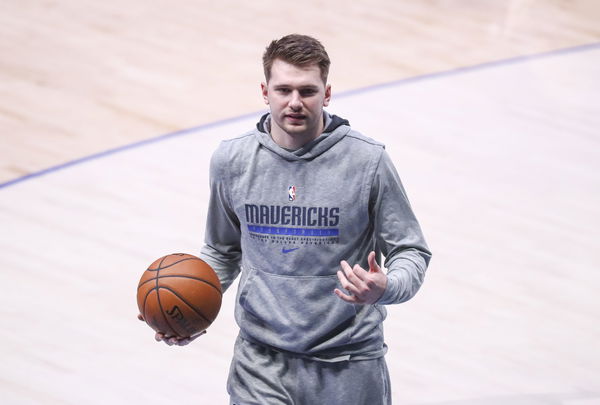 ---
---
Everybody talks about the star players who have made their teams a powerhouse. However, there are always some players that achieve this goal at a very high personal cost. Let's take a look at Luka Doncic, Zach Lavine, Bradley Beal, and some other players who fall under this category.
ADVERTISEMENT
Article continues below this ad
Costing Luka Doncic an MVP title
After watching Luka Doncic wreaking havoc last season, not only were the Dallas Mavericks a favorite underdog team, but Luka was also the most hyped MVP candidate. But the Mavs are nothing like last season, and their efficient offense is nowhere to be seen.
ADVERTISEMENT
Article continues below this ad
This can be because a lot of their players sat out because of the COVID-19 protocols, which has them standing 11th in the Western Conference.
Even though it now looks like they're getting their act together, Luka doesn't seem to be anywhere near the MVP race. His name is not even in the Top-5 right now.
This is just his third season, but does he deserve to be in a better team than Dallas, where he can harness his skills more efficiently and also have an actual shot at a title? Any team would be lucky to have this superstar.
Zach Lavine and Bradley Beal should opt-out?
While everyone had a different perception of the Chicago Bulls and Washington Wizards this season, it seems like fans might have to wait longer to see them as contenders.
The Bulls seemed like that dark horse team that might emerge in the East. Although they aren't as bad as the Wizards, their young talented roster has a long way to go before they can become title contenders.
And Zach LaVine is at a point in his career where he can't be waiting for a rebuild but is ready to win. LaVine might have said nothing about wanting to leave the Bulls, but in the past, we've witnessed players become disgruntled with this kind of situation.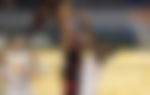 Bradley Beal's situation might be a tad different, if not worse. After spending years with the Wizards, and his partnership with former teammate John Wall hasn't taken him anywhere.
When Russell Westbrook joined the team, everyone had hoped the duo would prove to be the change the Wizards needed. However, that's not even close to what has happened.
Instead, they are standing at the 14th spot in the East with a 6-16 record. This is despite Beal putting up big numbers on most nights. It's high time he realizes he needs to move on before it's too late.
Add Karl-Anthony Towns and De'Aaron Fox to the list
Karl-Anthony Towns is one of the best players in the NBA in his position. However, it seems like he has hit a wall when it comes to trying to get somewhere with the Minnesota Timberwolves.
Another franchise holding an NBA player back are the Sacramento Kings. Undoubtedly, the Kings thrive by relying on De'Aaron Fox and he has shown an increase in productivity each year and even though it is making a difference, Fox needs to be in a team that at least takes him to the postseason.
His abilities need to be used to the best of his potential, and that can happen only when he is around the best of players. And the Kings are not that team at the moment.
ADVERTISEMENT
Article continues below this ad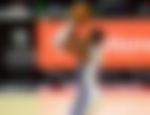 All these players have shown what they are made of and made stellar contributions to the team's success. But it is important to realize when it is time to move on. Or when it is appropriate to grab the better opportunity when it presents itself.
Do you have any other players in mind that are too good for their current team?
ADVERTISEMENT
Article continues below this ad