Luka Doncic's Father Defends His Son Following Negative Remarks About His Leadership at Mavericks
Published 07/05/2021, 2:30 AM EDT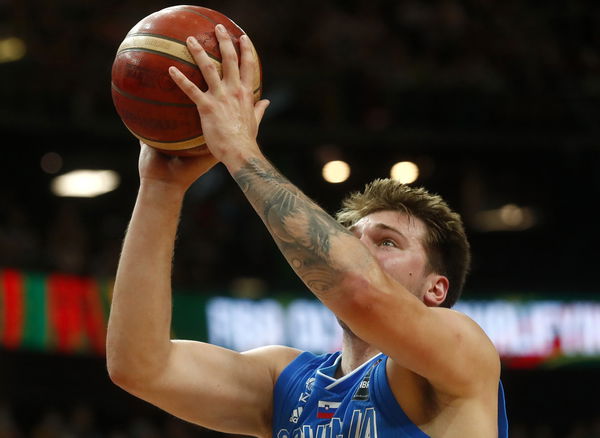 ---
---
22-year-old Luka Doncic has become one of the finest players in the current NBA. His journey playing in Europe and then coming to the NBA is inspiring for many. Luka Doncic entered the draft 2018 and went 3rd overall to the Atlanta Hawks. However, the Hawks traded him for Trae Young.
ADVERTISEMENT
Article continues below this ad
Luka showed out this season for the Dallas Mavericks. He had the 6th best scoring average in the regular season. Moreover, at the age of just 22, he is the best player on the Mavericks Roster.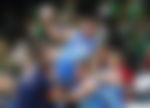 However, few analysts and journalists have called him out for not being a great leader. Notably, ESPN journalist Brian Windhorst described Luka as ' a difficult person'. Doncic's father, Sasa Doncic, was asked about his son and he spoke on the matter.
ADVERTISEMENT
Article continues below this ad
Luka Doncic's father Sasa Doncic talks about his son's leadership
When a journalist asked about Luka's leadership, his father gave a hilarious reaction and said that Luka has been doing unbelievable things in the NBA. Sasa Doncic said:
"I don't know. Maybe this journalist is probably the biggest basketball genius. So please don't ask me about it. I'm telling you, what he is doing in the NBA is more than great. I'm talking as a basketball fan. As a father, I'm very proud of him. He's not afraid of anybody. He has this heart and guts to compare with everybody. What he's doing at 22 years old in the NBA, as a European player, I think, nobody does this."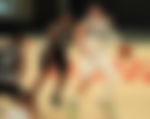 Sasa spoke like a proud father and rightfully so. Luka Doncic has done amazing things since he came into the league. Only being in his third year, he almost carried Dallas over the Clippers.
There is no doubt of Luka's greatness in the NBA, and he is going to be the face of the league very soon.
However, is Luka Doncic a leader?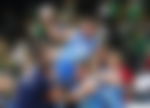 Luka Doncic as a leader
Luka Doncic completely changed the outlook of European players in the NBA as soon as he stepped on the NBA court. He carried his talent from Europe and has now become a superstar on the big stage. He leads by example for other European players that they are not inferior to the standards of the NBA.
In addition, Luka is expected to be the leader of the Mavericks with only three years under his belt. Surprisingly, he did an amazing job doing so.
Luka Doncic bought in the 'Luka Magic' in the playoffs and dragged the Clippers to game 7 all by himself. He was the lone warrior on that team, with big Kristaps Porzingis disappointing.
He leads the league in playoff points per game with 35.7 points per game. Moreover, he averaged 10 assists and almost 8 rebounds. At 22, Luka averaged a near 35 point triple-double every single game.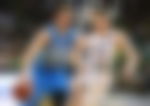 Even with his national team of Slovenia, he is leading from the front. With 21 points, dishing out almost 10 assists, and grabbing 8 rebounds he leads them in all these categories.
ADVERTISEMENT
Article continues below this ad
He just led Slovenia into their first Olympic basketball berth with a 31 point triple-double performance to win the finals against Lithuania.
To conclude, Luka Doncic is a great leader on any team he plays. Let it be the Mavs or Slovenia, he has led by example and his performances. Despite him having to carry the load of the team, he has outperformed his expectations and produced miracles regularly.
ADVERTISEMENT
Article continues below this ad
WATCH THIS STORY– Michael Jordan's Greatest Signature Moves: Jimmy Butler, Luka Doncic, and Other NBA Stars Emulating the Bulls Legend in 2021