'Made Everyone Feel Their Time Was Valuable': NBA Trainer Gives Sneak Peek Into Kobe Bryant's Generosity
Published 04/05/2021, 6:30 AM EDT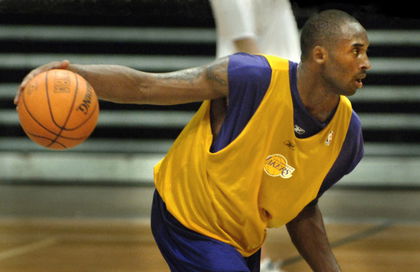 ---
---
Basketball trainers have become important influencers on social media. They often post mini clips of their clients' training to grab the attention of this generation and inspire them to become basketball players. One such skilled NBA trainer is Alex Bazzell. Along with being one of the best trainers the league has ever seen, he has also worked with some of the top players, including Trae Young, Kyrie Irving, Carmelo Anthony, and Kobe Bryant.
ADVERTISEMENT
Article continues below this ad
In fact, Bazzell even developed a close relationship with the late Lakers legend. Kobe was also the inspiration behind Bazzell's famous 'Through the Lens' program, formed to motivate youngsters to understand the beauty of the game. Alex always considered Kobe as his mentor and has learned a lot from him.
How Kobe Bryant helped player development
ADVERTISEMENT
Article continues below this ad
In an interview, Bazzell was asked what he took from Kobe when he was under his wing at the Mamba Academy. "I think the biggest thing that I learned, in terms of his teaching style and the way he went about player development, was simplicity," stated Alex.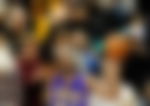 "He wasn't one to juggle four tennis balls at a time while trying to shoot a layup. Or hop over different obstacles on the course. He just came down to where are the spots that you're getting the ball in, and how can you maximize your efficiency in those spots. It comes down to make it or miss it," Alex further explained.
Alex also revealed that Kobe tried to prioritize getting the shot. Many players concentrate so much on getting the footwork right going through drills but still fail to make the shot. This is why Alex loved how Kobe's simple process worked and how he tried to make it as less complicated as possible. Alex said, "His definition was very easy for people to follow."
The legend's generosity was a class apart
Bazzell talked about another characteristic that he really admired of Kobe's. He stated, "He was so generous with his time and attention of who he gave anyone time or attention to. It didn't have to be Kyrie Irving. It could be just someone walking by that wanted a picture. He made everyone feel that their time was valuable."
ADVERTISEMENT
Article continues below this ad
Alex confessed that not everyone saw this side of Kobe. The way Kobe treated the girls he trained and how he treated Alex and his family is something the trainer will never forget. Alex said, "He was an unbelievable person more than anything. I think that's really what the world is missing is more people like that, that are at the top and can really influence the masses."
Kobe touched many lives along the way. If it weren't for him, Alex never would have founded his program. Even though he isn't here anymore, Kobe somehow still has a hand in molding hundreds of players into the NBA's next generation of star players.
ADVERTISEMENT
Article continues below this ad
Read also- 'Never Excited Me' – Why Kobe Bryant Declined Opportunity to be in LeBron James' Space Jam 2