'Made it Sweeter'- Blake Griffin Recalls Vicious Poster Dunk on Kendrick Perkins
Published 03/10/2021, 7:30 AM EST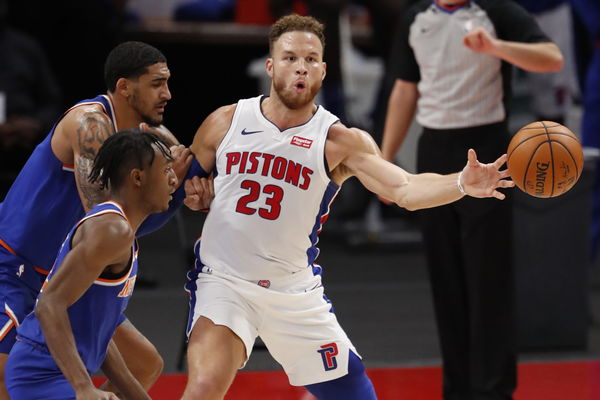 ---
---
Blake Griffin will go down in NBA history as one of the most exciting dunkers the game has ever seen. While Griffin hasn't dunked since 2019 and has struggled with a lot of injuries in the last few seasons, Griffin was a monster in his prime. After all, one doesn't jump over a car at a dunk contest if they didn't have extreme hops.
ADVERTISEMENT
Article continues below this ad
Due to Griffin's talents, many players have been unfortunate enough to end up on a poster under Griffin. Everyone knows the infamous Timofey Mozgov dunk, but another one of his best dunks came against now ESPN Analyst Kendrick Perkins. Griffin has said that the Perkins dunk is probably one of his favorites, and Perkins's angry demeanor is what made it sweeter.
ADVERTISEMENT
Article continues below this ad
Prime Blake Griffin was easily one of the most exciting players in the NBA. The former number one overall pick was expected to have a career full of success. However, Griffin has fallen short of the high expectations set for him. He never became an MVP or an NBA Champion but has left behind an iconic highlight package full of dunks and other acrobatic moments.
Blake Griffin: Will he find his dunking form with the Brooklyn Nets?
ADVERTISEMENT
Article continues below this ad
The question of whether Blake Griffin can't dunk anymore or doesn't dunk anymore is an important one. Griffin has suffered a whole host of knee injuries over his career, which have affected his athleticism. He now functions as a shooter and passer, but not a very efficient one. However, with him now being the fourth option at best, his skills will shine more.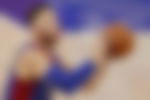 If motivation is a factor, Griffin may just graze the rim again this season. He will get more open driving lanes in this system, as teams will have to double coverage on the perimeter to contain Brooklyn's other scorers in Kevin Durant, Kyrie Irving, and James Harden.
ADVERTISEMENT
Article continues below this ad
Blake is a more than useful player still. Considering the value of his minimum contract, there is very little pressure on Griffin to produce at the level he once did. If he can somehow start defending better and make shots when counted on, the Nets will be easy title favorites.