Magic Johnson Details How Kobe Bryant's Hall of Fame Speech Would Have been the Greatest of all
Published 01/25/2021, 12:51 AM EST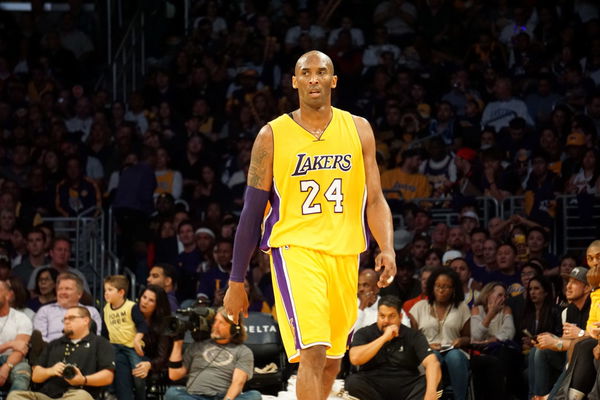 ---
---
It wasn't much of a surprise when NBA legend Kobe Bryant was named to the Naismith Memorial Basketball Hall of Fame. Let's be real about the fact that the day Kobe Bryant played his last game with the Los Angeles Lakers, it was certain that he will be a Hall of Famer. It was only a matter of waiting it out those mandatory five years to be eligible for the induction.
ADVERTISEMENT
Article continues below this ad
Magic Johnson was looking forward to a speech from Kobe Bryant
The event was set to take place in August last year. But the COVID-19 pandemic led to its delay, and it is now scheduled to take place this year in May.
ADVERTISEMENT
Article continues below this ad
Along with the Lakers' icon, many other greats like San Antonio Spurs' Tim Duncan and Boston Celtics' Kevin Garnett are being honored at the event.
Kobe getting this honor is even more special because he died last year in January in a tragic helicopter crash. The crash also included his daughter Gianna Bryant and seven others. So as heartbreaking as it is to not have him present in the ceremony, another Lakers legend, who was close to him, wished Kobe could deliver his speech on that day.
"I know he was going to give a speech that probably would have been the best all-time, cause he's competitive like that," Magic Johnson said. "He probably would have listened to what I said, what Michael [Jordan] said. He would have said, 'OK, I'm about to give the greatest speech that there has ever been at the Hall of Fame."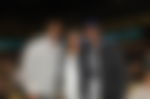 A legacy worth commemorating
The past entire year has been all about remembering Kobe. However, it doesn't seem like it's going to stop anytime soon, and with good reason.
The Lakers dedicated their entire playoff run to him, along with the NBA title they won. In fact, they even embedded the Mamba logo inside the championship rings.
ADVERTISEMENT
Article continues below this ad
The "Black Mamba" touched people's lives with his game on and off the court. The five-time NBA champion, two-time Finals MVP, and 18-time NBA All-star might have many accolades under his name, but nothing compares to the man he was and will be remembered as.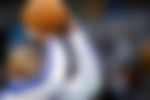 Read also– Childhood Home of Lakers Legend Kobe Bryant Listed On The Market For Almost a Million Dollars
ADVERTISEMENT
Article continues below this ad