Magic Johnson Picks Isiah Thomas as His Point Guard Over Steph Curry and Kyrie Irving
Published 03/31/2021, 7:00 AM EDT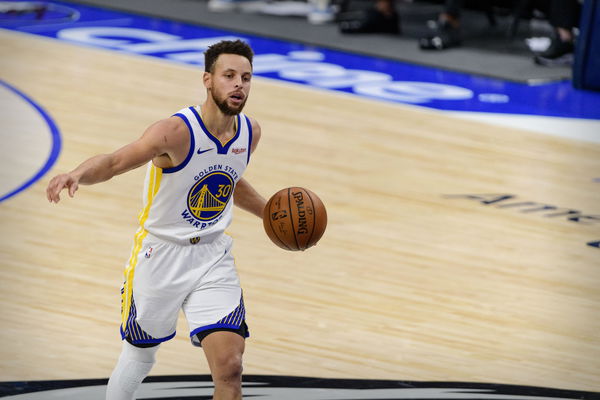 ---
---
When someone mentions a list of the most hated NBA players, Isiah Thomas is one player that always makes that list. However, he is also one of the greatest NBA players the league has ever witnessed and dedicated his entire career to bringing success to the Detroit Pistons. In fact, he even made that happen by bringing them two NBA Championships. However, there is another player who was also the cornerstone of his team. Magic Johnson led the Lakers to five titles between 1980 and 1988. If Johnson had to pick between Steph Curry, Isiah Thomas, and Irving as a PG, he would still choose Isiah.
ADVERTISEMENT
Article continues below this ad
Magic Johnson picks Isiah Thomas over Steph Curry
Johnson and Thomas were rivals on the court, but friends of it. Even though their relationship had some ups and downs, even today, if Magic was given the chance to pick a point guard for his team today, it would be Isiah Thomas.
ADVERTISEMENT
Article continues below this ad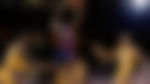 On 'The Bakari Sellers Podcast', Magic Johnson was asked a rather tricky question. He was asked if he was to enter a gym that had Isiah Thomas, Steph Curry, Allen Iverson, and Kyrie Irving, who he would pick to be his PG.
"I am taking Isiah, that's easy," said Johnson blatantly. "Because that's who I know. Listen, you go with what you know and what's been proven. He scored 25 points against the Lakers in the NBA Finals in one quarter, on a bad leg. See, I am going with that… I like Kyrie, I like Steph… I watch him all the time. But I have to go with what I know."
Revisiting the Pistons' legend's iconic night
It's been almost 33 years since the 1988 NBA Finals in which the Lakers bested the Detroit Pistons, 103-102. But it wasn't their performance that stole the show, but Isiah Thomas', whose big night is etched in the NBA's history.
ADVERTISEMENT
Article continues below this ad
Getting more than 40 points in an NBA Finals is an achievement worthy of applause. However, scoring 25 of those in one quarter, that too with a sprained ankle is a true mark of a legend, and that is what Isiah Thomas is.
Thomas finished with 43 points, 8 assists, 6 steals, and three rebounds. Despite Isiah's heroics, the Lakers ended up forcing a Game 7, eventually winning the title. It is possible that if Isiah wasn't injured, he might have finished them off in Game 6 itself. No wonder Magic Johnson wants to pick him over other NBA stars.
ADVERTISEMENT
Article continues below this ad
Read also- The Most Emotional Story of NBA: When Magic Johnson and Isiah Thomas Hugged and Shed Tears to End Their Dirty Feud