Magic Johnson Revealed How 40-50 Women Waited at Hotels After Every Lakers Game, in Rare Interview
Published 11/26/2022, 3:30 PM EST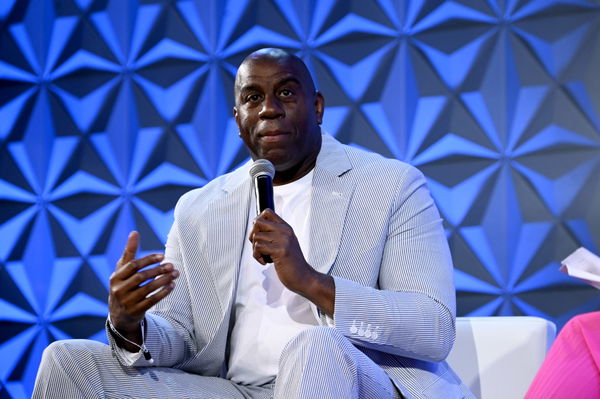 At the height of the HIV and AIDS mayhem in the late 80s and early 90s, the widespread fear of the virus came with its own set of myths and misinformation. The same uninformed fear of HIV cost the NBA one of its greatest players to abruptly retire in the middle of his prime. Magic Johnson walked away from the NBA in 1991 only to return to end things of his own volition.
5x NBA champion and Hall of Famer Magic Johnson shocked the NBA world when he announced his retirement from the Los Angeles Lakers at a press conference in 1991. Due to his uninformed fear of life and social stigma, Johnson decided to walk away painfully. The NBA sensation addressed his unfortunate retirement in an interview from years ago. Moreover, the interview also covered the bizarre nightlife of the superstar.
ADVERTISEMENT
Article continues below this ad
The unbelievable lifestyle of Magic Johnson with the Los Angeles Lakers
Living in Hollywood in the city of stars, comes with its perks. Consequently, very few have experienced LA's wonders like the Lakers' superstar, Magic Johnson. Winning multiple titles, alongside a Hall of Fame career yielded young Johnson all the luxuries the city had to offer. However, everything came crashing down when he contracted HIV, which forced him into retirement. In a post-retirement interview, Johnson revealed his bizarre lifestyle with the Los Angeles Lakers.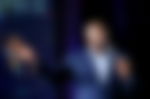 In this interview from late 1992, more than a year after he retired from the NBA, Johnson sat down with reporter Chris Wallace and addressed the situation. Johnson, who appeared to have come to terms with reality, openly discussed vivid instances of his storied history with women.
He admitted to many women coming his way due to his Hollywood life. In his book, Johnson had revealed that more than 40-50 women used to wait at hotels for players after the Lakers games. With his trademark smile, Johnson often found his way with these women. "I lived a Bachelor's life, a Hollywood life, where a lot of women acme my way," Magic admitted.
Furthermore, Johnson went into graphic details of his escapades during the course of the interview. Some believe that his detailed descriptions were an attempt to dispel rumors of homosexuality. Incidentally, HIV was mostly associated with gay people at that time.
The wild wild west of Hollywood in the 80s and 90s
However, it was not only Johnson who had a bizarre and over-the-top lifestyle in Hollywood. The Lakers squad of the 80s and early 90s were among the greatest teams in the history of the NBA. They dominated the league for over a decade while winning several titles. Likewise, the team and ownership lived an extravagant lifestyle befitting their success.
Watch the Story – Magic Johnson's flamboyant lifestyle shown in HBO series winning time explored
The 'kings of the world' mentality had become synonymous in the entire organization, from Jerry Buss to players like Johnson and Worthy.
ADVERTISEMENT
Article continues below this ad
ADVERTISEMENT
Article continues below this ad
Edited By: Satagni Sikder