Magic Johnson Revealed the Exact Moment He Knew the Michael Jordan Era Had Commenced
Published 03/28/2021, 2:00 PM EDT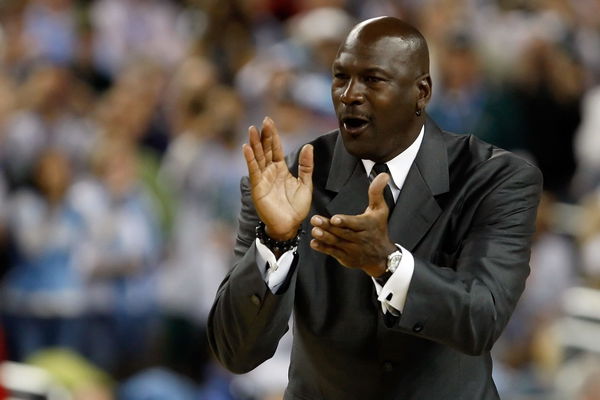 ---
---
In the world of NBA, it is an inevitable tradition of the GOAT of one generation passing on the torch to the next when the time comes. Just like that, there was a point when Larry Bird and Magic Johnson were the legends dominating the league, but only till Michael Jordan stepped on the court.
ADVERTISEMENT
Article continues below this ad
In all fairness, most would agree that the Jordan era had begun as soon as he stepped on the court as a rookie. But Magic Johnson knew exactly when his time was up and the baton had already been passed to the Chicago Bulls superstar.
The 1991 NBA Finals: Los Angeles Lakers vs Chicago Bulls
ADVERTISEMENT
Article continues below this ad
In an interview with the Ringer's Bakari Sellers, Magic recalled when he and his Lakers teammates were forced to open their eyes and realize that their time of dominating the league had ended. It was when the Los Angeles Lakers faced the Jordan-led Chicago Bulls. "Well, you know, it was easy to see when it hit," started off Magic.
"When we played them in '91 for the NBA Finals, he came up on the right side, coming down, Bakari. And he took off with the tongue out. We all jumped. We thought we had him. And in mid-air, he switched it to the left hand. Oh, Man! We said, 'you know what, passing of the torch.' And they beat us 4-1 in that series."
"And when I went in after the game, after they beat us, I told him, it's your turn now, it's your time now. And sure enough, won three straight. Took off for baseball. Came back. Now, who else in the world could take a couple of years off, come back and win three more championships?" concluded Johnson.
Michael Jordan: The phenomenon that changed the NBA
Jordan's presence brought immense popularity back to the league when he entered. Not only did he post big numbers every single night, but picked the Bulls out of their mediocrity and helped them achieve success.
ADVERTISEMENT
Article continues below this ad
Although this didn't happen in the first 7 years of his career. It was exactly after this Lakers vs Bulls match that turned things around for him and the Bulls. His reign of terror also ended the Detroit Pistons' strong hold of the Eastern Conference. to whom they had lost in the Eastern Conference Finals two consecutive times.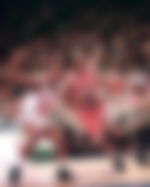 Only when Jordan officially retired that other teams got the chance to win championships. It is true, nobody else can ever pull off what Michael Jordan did.
ADVERTISEMENT
Article continues below this ad
Read also- 'Man Wearing Cornrows': Award-winning Actor Punishes Michael Jordan with His The Last Dance Reference Jokes