Magic Johnson Urges Chris Paul to Join LeBron James and the Lakers If He Opts Out of His Player Option
Published 07/21/2021, 1:44 AM EDT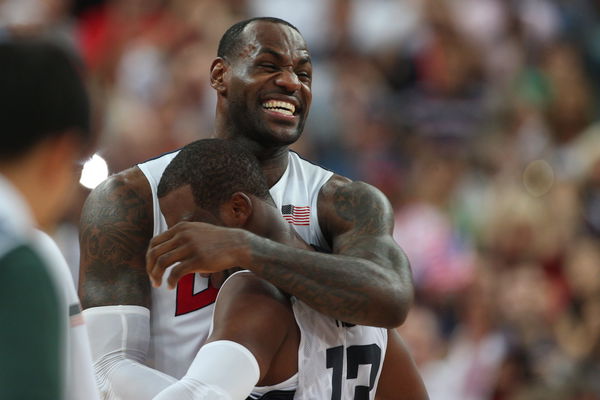 ---
---
Chris Paul came so close and was yet so far from winning the NBA championship. The Phoenix Suns could not get it done in Game 6 as they lost 105- 98. Chris Paul has never been this close to an NBA final before. However, his wait to add a championship to his name continues.
ADVERTISEMENT
Article continues below this ad
The Phoenix Suns, after being up 2-0 in the series, lost 4 games in a row. They had gained the upper hand in every game but failed to take it through all the way. Likewise, in Game 6, the Suns were leading at halftime. However, a 20 point quarter by Giannis Antetokounmpo saw the score level at the end of 3 quarters.
ADVERTISEMENT
Article continues below this ad
From there, the Suns couldn't get it going in the 4th, missing shot after shot. Giannis had a monster night with 50 points, 14 rebounds, and 5 blocks. Now, Paul has his player option and can be a free agent this coming season. Former Lakers GM, Magic Johnson expects CP3 to join the Lakers.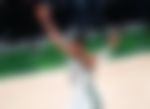 Magic Johnson recruiting Chris Paul?
Following Phoenix's loss in the NBA finals, Magic Johnson took no time to address Chris Paul being a free agent. Through a tweet, Magic said that Chris Paul should consider the Lakers if he decides to decline his player option.
If Chris Paul opts out of his contract with the Suns, his first call should be from his best friend LeBron James and the Lakers.

— Earvin Magic Johnson (@MagicJohnson) July 21, 2021
Chris was very close to joining the Lakers back in 2011. Unfortunately, the league vetoed a three-team deal that would send Chris Paul to the Lakers, joining Kobe Bryant.
Now, Chris Paul has a good shot to join his best friend, LeBron, and join the Lakers. CP3 has a $44 million player option with the Suns. If Paul does decide to decline his player option, he will be free to join any team. The Lakers are in desperate need of a playmaker and Chris Paul could fit right in.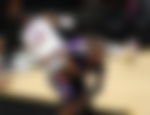 However, the chances of Cp3 leaving the Suns are slim. He has a great group with the Suns along with long-time coach, Monty Williams. He won his first-ever conference finals with the Suns. Phoenix is the only team that helped Paul have a real chance to win. While the Lakers offer a similar chance, Chris Paul may choose to stay with Devin Booker and the Suns after their success this season. He may decline the player option and try for a long-term deal.
Could a CP3 move to the Lakers work?
Los Angeles Lakers need a player who can spread the floor and keep their offense going. While LeBron James has taken that role, the surrounding pieces are not reliable. If Chris were to join LeBron, that would change the scenario completely.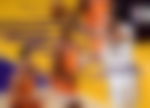 With CP3, LeBron will be able to play much more freely as compared to right now. The Lakers championship chances would grow even stronger with LeBron James, Anthony Davis, and Chris Paul in the mix. They will have the firepower to compete with a team like the Brooklyn Nets.
ADVERTISEMENT
Article continues below this ad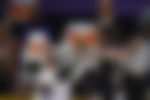 Moreover, it also serves Chris well as he is very keen on winning a championship. Paul can strengthen the Lakers roster with his leadership and passing ability. CP3 is known to transform organizations. Now, imagine him in a team that has already won a championship as a unit. The Lakers will become a force to be reckoned with.
If Chris Paul decides to leave the Suns, where do you want to see him? Let us know in the comments below.
ADVERTISEMENT
Article continues below this ad
WATCH THIS STORY-  Rarely Known Facts about Milwaukee Bucks' Giannis Antetokounmpo