'Maintain that Culture': Steph Curry Gives Away Why Staying with the Warriors Was a No-Brainer for Him
Published 08/05/2021, 12:00 AM EDT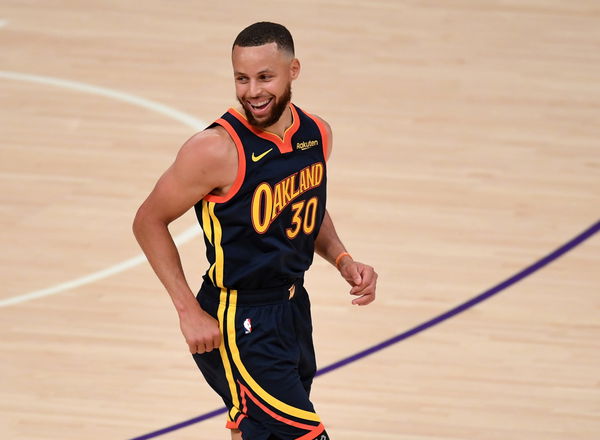 ---
---
Last year, the Warriors were moving between the ranks of eighth seed to tenth seed all around the year. All that, even with Steph Curry performing at an MVP level, pulling one big night after the other. As a result, many fans and even some analysts started making a case for Curry to leave GSW and instead join the likes of the Lakers.
ADVERTISEMENT
Article continues below this ad
But interestingly, coach Steve Kerr or any of the GSW's spokesperson's never allowed any such doubt to cripple their mind. They knew it well that Steph is not a bandwagon jumper and that he was there to stay. Turns out, they were absolutely right. 
ADVERTISEMENT
Article continues below this ad
Steph Curry revealed how changing boats was never an option
In a recent in-depth interview, Steph discussed everything from his title window, drafting rookies, and stretching to acquire big names. But one thing that stood out in his words was the commitment he shares for the Bay Area.
The 33-YO described, "It's one of those things where you set your priority list on how you want to go about it and what's really important. That takes some time to really identify."
The Baby Faced Assassin has signed a whopping $215 million four-year extension with the franchise. But the narrative was different when he had earlier declined a three-year deal last year. Many NBA pundits had quickly jumped on the conclusion that the star might want to go join a better roster to win his fourth NBA title.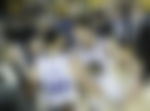 Attacking those comments, Steph added, "for me at least, all those other kind of fantasies about playing somewhere else, whatever squad it would be with and who it would be with, kind of goes out the door knowing the culture that we built here. So it's on me to maintain that culture."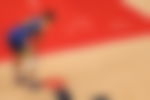 What does this extension mean to the Warriors and to Curry?
The Warriors are currently a roster with two extremes. At one end, they have two rookies in Jonathan Kuminga (18) and Moses Moody (19). Plus, they also own James Wiseman (20) and Jordan Poole (22), making them an organization stacked with upcoming stars. On the other hand, they have vets in Draymond Green and Steph Curry, while other names might soon add to it.
ADVERTISEMENT
Article continues below this ad
This means that they are a combination of 'win-now' and 'rebuilding' teams, a case that has been part of their culture for long. The Warriors have their trio in the Splash Brothers and Draymond who have never changed teams. And now, them showing faith in James Wiseman shows how they carry that flag. 
True, the Warriors are in the luxury tax bracket and the league is penalizing them for every penny spent. Also, they've lost their hopes to acquire Nicolas Batum & Patty Mills and chances to keep Kent Bazemore. But the trade deadline and buy-out market can further give them a chance.
ADVERTISEMENT
Article continues below this ad
So what do you think, can Curry win another title in his next four years? Help us know in the comments section below.
Watch this story – Steph Curry, Lonzo Ball, and Other NBA Stars Who Showed Up on the Famous Ellen DeGeneres Show