Major NBA Team Owner Offers Shaquille O'Neal a Return from Retirement to Settle Beef With Rudy Gobert
Published 05/10/2022, 10:30 AM EDT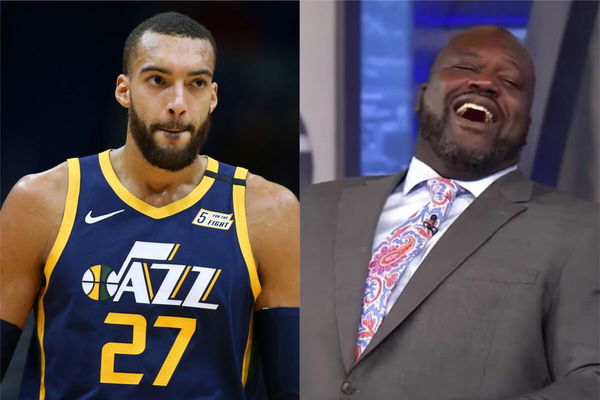 Shaquille O'Neal and Rudy Gobert's dialogue has seemingly turned into a 'beef'. Shaq questioned Rudy Gobert's credibility amidst the reported rift with Donovan Mitchell. While commenting on that, Shaq had shed some light on how Utah Jazz have failed to get better over the last few years.
Shaq said on his podcast that players like Donovan Mitchell and Rudy Gobert have been on the same level for years now. He said that Rudy was a great defensive player, but he offers nothing on the offensive end.
ADVERTISEMENT
Article continues below this ad
When asked if Rudy would have been able to hold Shaq to 12 points, Shaq replied, "12 yeah, in the first 3 minutes."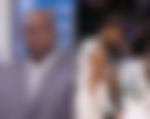 Obviously, Gobert got to know about Shaq's comments and criticism of sorts. He decided to answer back by commenting on a post by BleacherReport, which mentioned what Shaq had said about Rudy holding him down. Following the to and fro between the two through social media, Dwyane Wade offered a chance to Shaq.
Dwyane Wade offers Shaquille O'Neal to come out of retirement and settle one on one with Rudy Gobert
Rudy Gobert commented, "I would lock his a** up. 🔒" Dwyane Wade then tweeted offering Shaq to come out of retirement and play one-on-one with Rudy Gobert. Wade has minor ownership of the Utah Jazz and if it were to happen Wade can definitely make something happen.
While Kenny Smith said that nobody could lock Shaq down in a one-on-one, Charles Barkley hilariously started chanting Rudy's name. The conversation started with Rudy's comments about locking Shaq down. And Shaq refused to say anything until Chuck started cheering for Rudy.
Shaq said, "No, I wonder what french barbecue chicken tastes like? That's what I am thinking —  I'm not shooting no jump [shots], like I said I'm backing his little skinny a*s down. We weave and I'm dunking. Can't stop it!" Just for the record, Rudy Gobert is French…
A one-on-one settlement might just be the way out.
Prime Shaq would destroy Rudy down in the paint . Wasn't to many players who could guard shaq 1 on 1 in post up . Everyone who defended him 1 on 1 all got destroyed. They don't call shaq Superman for nothing .

— Maurice Momprevil (@Maurice1987) May 10, 2022
ADVERTISEMENT
Article continues below this ad
It is true. Probably no player could ever hold down Shaq in the paint. And then to have the big guy one on one? It is a nightmare to think about. Rudy surely has good confidence in himself, but to think that he would have been able to "lock" Shaq down?
ADVERTISEMENT
Article continues below this ad
WATCH THIS STORY: 5 times Shaq almost killed his opponent on the court.
He has the cards stacked against him. But now a 50-year-old Shaq vs currently playing Rudy Gobert would be something probably Shaq wouldn't fancy. However, you can never know with Shaq. Grab your popcorn people. This banter is here to stay!