Major Update on Steph Curry's Warriors' Future
Published 08/02/2021, 5:23 PM EDT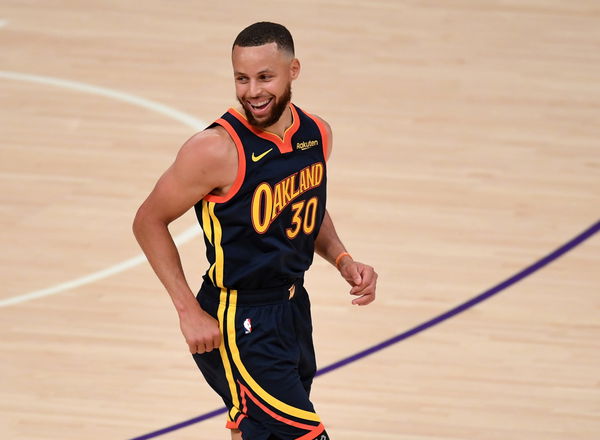 ---
---
Steph Curry and the Warriors entered the 2020-21 season hoping to make it to the playoffs. While Curry balled out, the rest of the Warriors struggled to make an impact on the floor. But ultimately some young players found their footing with the Dubs and led them to the eighth spot in the Western Conference.
ADVERTISEMENT
Article continues below this ad
Despite their incredible form in the later part of the series, the Warriors lost consecutive games in the play-in games and crashed out of the playoffs. It was the same story as the majority of the season.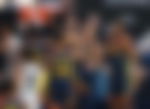 With the supporting cast falling flat, the Dubs' offense crumbled resulting in too much pressure for Curry. Given how the Dubs' season ended, there were multiple doubts surrounding their talisman's future.
ADVERTISEMENT
Article continues below this ad
Steph Curry puts trade rumors to rest
Entering the 2021 free agency with only a single year left on his contract, trade rumors were going berserk for a probable Curry trade. Especially after the Lakers crashed out, a probable trade would see Curry and LeBron James tear apart other defenses.
While many Lakers fans hoped for a trade for Curry, the 'Baby Faced Assassin' might be on his way to destroy these rumors. According to NBA insider Marc Stein, the 32-year-old is set to sign a 5-year-deal worth $215 million.
ADVERTISEMENT
Article continues below this ad
Curry unlike many other superstars in the league has stayed loyal to his team. From seeing the weakest of weak Warriors to the unbeatable Dubs, Curry has been the catalyst of the beautiful journey the Dubs have seen in the last decade.
With his latest contract, Curry is all-in for another battle for the title with the Warriors. But much of it will be dependent on the moves the GSW make and the condition in which Klay Thompson returns in.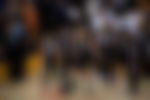 ADVERTISEMENT
Article continues below this ad
If Klay is somewhat near a 100%, expect a deep playoff run, but if he is not the Warriors might be in for a slugfest for a place in the play-in tournament. One thing the Warriors might do after securing Curry's signature, is to add another superstar to the roster.
With Klay's form in question, having a second superstar who can be a two-way best alongside Curry might be a feasible option. Will the Warriors bring in another star or will they stick to this core of players? Let us know in the comments section down below.