'Man Crush': Doc Rivers Breaks Down What Impresses Him About Mavericks' Luka Doncic
Published 02/26/2021, 9:55 PM EST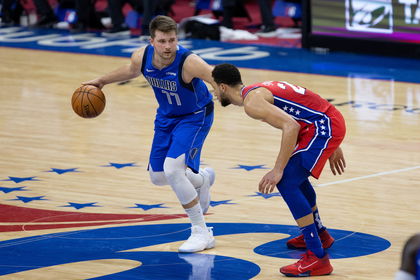 ---
---
Last night, the Philadelphia Sixers defeated the Dallas Mavericks 111-97 in a game that they led right from the end of Q1. That Kristaps Porzingis missed the game because of back issues helped the Sixers. But even with him playing, the Philly side was a better unit.
ADVERTISEMENT
Article continues below this ad
The credit to the Sixers' amazing run this season goes to Joel Embiid, who has not dropped his armor even once. But the Philly coach, Doc Rivers, has some sweet corners for the opponents in Mavs' Luka Doncic and others. 
Philadelphia Sixers' coach and his admiration of the Mavericks star
ADVERTISEMENT
Article continues below this ad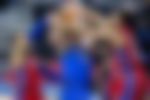 In a post-game interview, Doc Rivers spoke highly of Luka Doncic and his superhuman abilities. The 59-YO coach revealed, "I love him, I said that three years ago. I jokingly said I had a man crush on him. I love how he plays, I love the joy that he plays with. He's another guy, [LaMelo] Ball in Charlotte, there's a group of guys now and I love seeing that they come in and they are not only great players but they bring joy to the game as well. I always thought that was a good thing for all of us."
Earlier in January, the Philly coach had predicted that LaMelo Ball (Hornets) would become a "terrific" player. He had outlined how the rookie in Michael Jordan's team is exceptional with his vision and rebounding skills.
This shows how coach Doc keeps his eyes on the NBA rookies and more often than not, his predictions go true.
What makes Luka Doncic so special in the eyes of Doc Rivers?
Doc Rivers has worked with great talents in his two-decade-long coaching career. Presently, he is working with Tyrese Maxey as a rookie guard from Kentucky, playing for the Sixers.
ADVERTISEMENT
Article continues below this ad
Whether Tyrese will make it big in the league is still a question mark, but Luca Doncic has certainly done it in his three years of turning pro.
Coach Doc broke down why Luka is so successful and added, "He plays in such a great pace, he's in no hurry. He knows he's bigger and stronger than most of the guys that are guarding him… He's such an elite passer, when he's in the paint, he scores. He is patient with stepbacks… He's one of those players you need to bother, can't give him open looks."
However, in the game against the 76ers, Luka could add only 19 points and had seven turnovers. On the other hand, the players like Ben Simmons and Seth Curry played amazingly from both ends to stop the European player. Turns out, Doc Rivers' knowledge about Luka's game worked well for his team.
ADVERTISEMENT
Article continues below this ad
Read Also – 'Take a Bow': Twitter in Awe of Mavericks' Luka Doncic's Sensational Game Winner Against Celtics