'Man Wearing Cornrows': Award-winning Actor Punishes Michael Jordan with His The Last Dance Reference Jokes
Published 03/28/2021, 12:16 AM EDT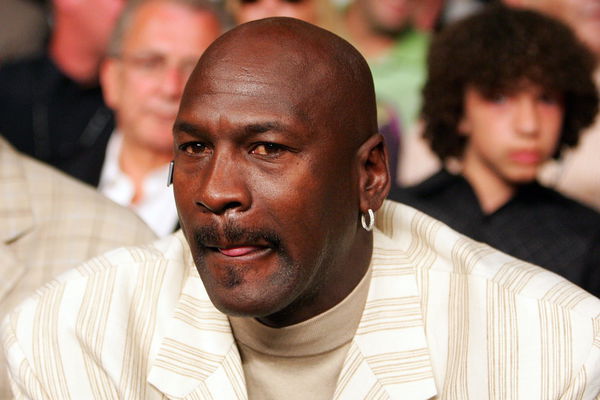 ---
---
The first episode of The Last Dance came out on April 19, 2020, when almost the entire world was under lockdown. Time flew, and it has been almost a year since Michael Jordan again mesmerized his fans with his charisma. 
ADVERTISEMENT
Article continues below this ad
The 10-episode docuseries gave an insight into the hidden world of the 90s' favorite team and its iconic leader. It discussed controversies, ego clashes, internal fights, conspiracies, a winning mindset, and everything watchable. But a few moments caught many MJ fans off-guard. One of those fans was a witty, award-winning actor.
When a comedian ripped Michael Jordan for his highly competitive demeanor
ADVERTISEMENT
Article continues below this ad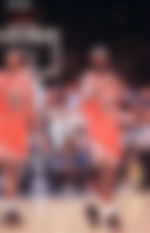 Recently, Anthony Anderson, the receiver of the Black Movie Award for Outstanding Performance (2005), made a hilarious attack on MJ. Speaking in the NAACP Image Award function, the Black-ish fame comedian revealed how The Last Dance changed his perspective of Jordan. He comically expressed, "Who punches Steve Kerr in the face? MJ even had Scottie Pippen stressed out. Now, Jordan's sidekick is 'a 55-year-old man wearing cornrows.'" 
He was discussing the 1995 incident when Air Jordan had infamously slapped Steve Kerr. It was a practice game where MJ was continuously trash-talking to test the mettle of Steve Kerr.
Just as the latter retaliated, his highness gave the then 30-YO a black-eye. But worth noting, Jordan had nothing personal against Kerr; it was just his natural self who was so demanding that even an amazing player in Scottie Pippen had it tough playing alongside him. That is why the decorated comedian believed an old MJ would face trouble finding a sidekick now.
Read Also – What Led to the Collapse of Chicago Bulls After Michael Jordan and Scottie Pippen's Exit?
What if MJ does not like these remarks?
Well, Michael Jordan had a self-made image of always seeking revenge and having the last laugh. Today, the internet is filled with the memes of MJ and the quote, "…and I took that personally."
ADVERTISEMENT
Article continues below this ad
So, the comedian took a dig at it and further added, "Mike's probably somewhere smoking a cigar, listening to this monologue and taking it (air quotes) personally."
An instance that proves how MJ can get super off with things occurred in 1997. The Bulls were the 1996 champions and repeated the same for the following two years.
Still, in 1997, Karl Malone (Utah Jazz) won the MVP award after recording close to a double-double season average. That did not go well with MJ, and he ensured that he crushed the Jazz in the NBA Finals that year. His highness took revenge by winning the FMVP instead. 
ADVERTISEMENT
Article continues below this ad
Do you think comedian Anthony Anderson will face one such retaliation with words? Help us know in the comments.