"Maniacal About the Game": Nets' Kyrie Irving Recalls His First Encounter with Kobe Bryant
Published 01/21/2021, 9:28 AM EST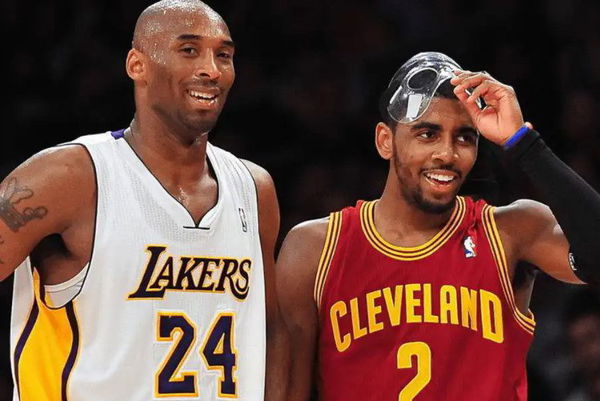 ---
---
The Brooklyn Nets finally saw their Big Three of Kyrie Irving, Kevin Durant, and James Harden playing together on the court for the very first time. The trio was impressive, but the resilient Cavaliers dominated the game in OT to win 147-135.
ADVERTISEMENT
Article continues below this ad
Kyrie who hadn't played in the last seven games finally made his much-awaited return and instantly looked to be in prime form. In the 48 minutes he was on the floor, he scored 37 points, 3 assists, and 2 rebounds. The Nets will hope that the Big Three can build some chemistry and continue to terrorize the opposition's defense.
Kyrie Irving recalls his first game against Kobe Bryant
ADVERTISEMENT
Article continues below this ad
NBA legend late Kobe Bryant was an inspiration to multiple current superstars in the league, including Kyrie Irving. In his post-game press conference, the 27-year-old opened up on what it was like facing off against Kobe.
Kyrie said, "The first game I played against Kobe, I wasn't really thinking too much; I was a rookie. He was coming off of an unbelievable tear of 40 point games. I think he sprained his wrist a few times. He had I think two 40-point games the game before, so when he came out in our game, I just saw and witnessed somebody just manipulate the whole entire game just based off of his greatness. He was taking great shots and just giving incredible effort."
"I remember most just watching somebody that I literally grew up watching on YouTube. Watching all of his videos, watching all of his highlights, consuming all the things that he was doing just to be great," Kyrie added.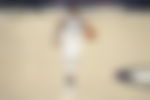 Irving also opened up about how Kobe's obsession with basketball has remained with him. He also spoke about his aim to pass on Black Mamba's learnings to the younger players and said, "He was just maniacal about the game and I became like that. Now I'm just finding my balance in that as well and with Kobe, he was definitely an incredible mentor, still is. He left a lot with me and now it's my job to pass it on to others."
The epic Kobe and Kyrie duel
In his very first game against Kobe, Kyrie showed glimpses of becoming a superstar, but a 42 point performance by Kobe gave the Lakers a 97-92 victory. But 'Uncle Drew' was not done going up against the 'Black Mamba.'
In his sophomore season, Kyrie Irving put up a show. This was the first season of the Big Three of Kobe Bryant, Dwight Howard, and Steve Nash, which ultimately failed miserably.
ADVERTISEMENT
Article continues below this ad
From the start, it was evident that the game was going to be a two-man show. While Kobe took off with his scoring and put up 42 points, he did not involve his teammates and ended up with only two assists. The team's second-highest scorer was Howard, who scored only 19 points.
Kyrie on the other hand played a much more all-around game as he scored 28 points, 11 assists, and 6 rebounds. This all-around performance led the Cavs to win the game 100-94. The then 20-year-old got his very first victory against his idol with some style.
ADVERTISEMENT
Article continues below this ad