Marcus Smart Reveals What It's Like to "Bump Heads" With Kevin Durant
Published 02/15/2022, 7:00 AM EST
There have been many matches that showcase Durant's personality in the game. Players have discussed this in many interviews. There is one addition to the player's list, which is Boston Celtics' guard Marcus Smart. The challenge of facing a player like Kevin Durant is undoubtedly difficult. When he enters the court, his personality changes immediately, as his hunger to win grows with each passing minute. 
An interview with "The Old Man & The Three" was recorded in Boston. A number of topics were discussed concerning Marcus' childhood during the interview. In addition, he talked about why he chose to play for Oklahoma State.
ADVERTISEMENT
Article continues below this ad
During the conversation, they discussed trade rumors, although he's never been dealt from the Celtics. As part of that, he also spoke of his experience going up against Brooklyn Nets star Durant. And lots of other topics pertaining to his NBA career and his relationship with other players.
He explained that it's difficult for him to play against Durant during the conversation. Particularly because of his attitude during matches. During the interview, he reveals what it's like to "bump heads" with Kevin.
Marcus Smart described what it is like to face Kevin Durant on the court
So far, Marcus has been a great player for the Celtics. On Friday, he had an impressive performance scoring 22 points (6-16 FG, 2-6 3Pt, 8-10 FT), three boards, and five steals in 39 minutes of play. Celtics won the home game 108-102 against The Denver Nuggets. In the past, Smart had an ugly turnover, but he's been working hard to improve his performance in the game.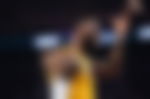 ADVERTISEMENT
Article continues below this ad
When explaining his experience whenever he faces Durant, he clarified many facts about both his and Durant's personalities. At the interview, when put forth a question about players that Marcus didn't enjoy playing with.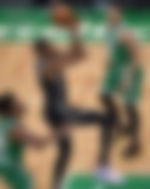 Marcus explained: "Oh yeah, there's a couple of guys, I mean umm you know for me KD. He talks a lot of shit, so it's like you know and he is one of the best to do it on his end, I'm one of the best to do it on my end. So it's like we're bumping heads, but it's like God Damn, he got like five feet on me, What Am I supposed to do? You know so, but know you love those types of battles "
ADVERTISEMENT
Article continues below this ad
Now, on-court fights between players are very common in the NBA. These fights are often accompanied by exchanges of words. However, what matters is their level of respect for each other off the court. For more updates like this, keep visiting our site. Feel free to share your thoughts as well.
Watch This Story: When Will Ben Simmons Make His Season Debut for Brooklyn Nets