Mario Hezonja, Who Once Had a Game-Winning Block on LeBron James, Blasts the NBA in Epic Rant
Published 04/14/2022, 2:03 AM EDT

Follow Us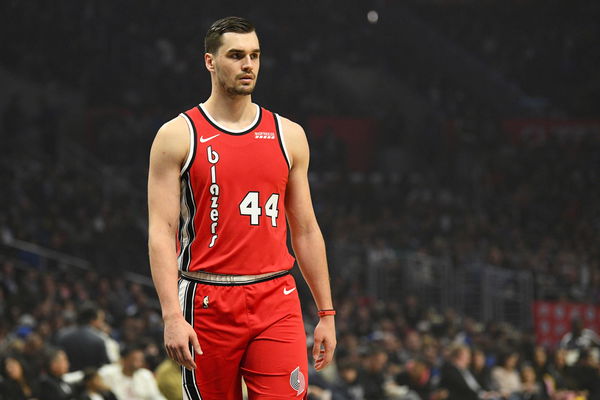 Croatian basketball player Mario Hezonja is a pretty known name among NBA fans. He was drafted by the Orlando Magic in 2015 and played with them for three years. Mario, then, was signed by the New York Knicks and after that by the Portland TrailBlazers. He hasn't played in the NBA since the last half of 2020.
Despite that, he has expressed no wish to play in the NBA anymore. The small forward who now plays in the Russian league for UNICS Kazan mentioned that he was "disrespected" in America. He said, " No," on a potential return to NBA, " There was a lot I didn't like there." Hezonja added, " I am not going to return to the NBA. I didn't get the respect I deserved. Also, in my opinion, the NBA is more a show than the game itself."
Mario Hezonja and his Overall Career
ADVERTISEMENT
Article continues below this ad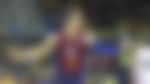 Hezonja, 27, was selected as the fifth pick overall in the 2015 NBA draft by the Orlando Magic. He joined the league from Catalonian giants Barcelona at the age of 20. He proceeded to play 335 games in his entire 5 year stay in the league.
Mario Hezonja spent three seasons with Orlando and was signed a one year contract in 2018 with the New York Knicks. After that, he was signed by the Portland Trail Blazers in 2019 as a free agent, but was traded to the Memphis Grizzlies. This deal was waived in the December of 2020.
Since then, he played for the Greek league team, Panathinaikos and now plays for UNICS Kazan. He also represents Croatia on the national stage and has played with the team at the 2016 Summer Olympics where they came fifth.
Mario Hezonja: Reception in the NBA
ADVERTISEMENT
Article continues below this ad
Hezonja has had a pretty unremarkable career in the NBA. His general play attracted a lot of criticism. He was a physically gifted player but with limited on court awareness. His season with the Knicks was full of memorable moments, though. He dunked on and stepped over Giannis, blocked LeBron James' game winning attempt, and become a Point Guard in the 5-10 start of New York.
Watch Story : How long was Lakers Kobe Bryant out with his Achilles Injury?
ADVERTISEMENT
Article continues below this ad
His physical play provided dividends in the EuroLeague, but in the NBA, he stuck out like a sore thumb. His decision making frustrated fans from every team he was in. He has now gone back to Europe, where he has now declared that he no longer wants to play in the NBA.
What do you think about Mario's statements? Is it valid? Was his time in the NBA successful? Discuss it in the comments below.
Edited By: Ajinkya Aswale